At a time when the ongoing COVID-19 pandemic and tumultuous political climate underscore the importance of vigorous investigative journalism, a new $1 million grant from the Conrad N. Hilton Foundation will support the Ida B. Wells Society for Investigative Reporting in its efforts to strengthen and support the work of journalists of color seeking to hold power accountable.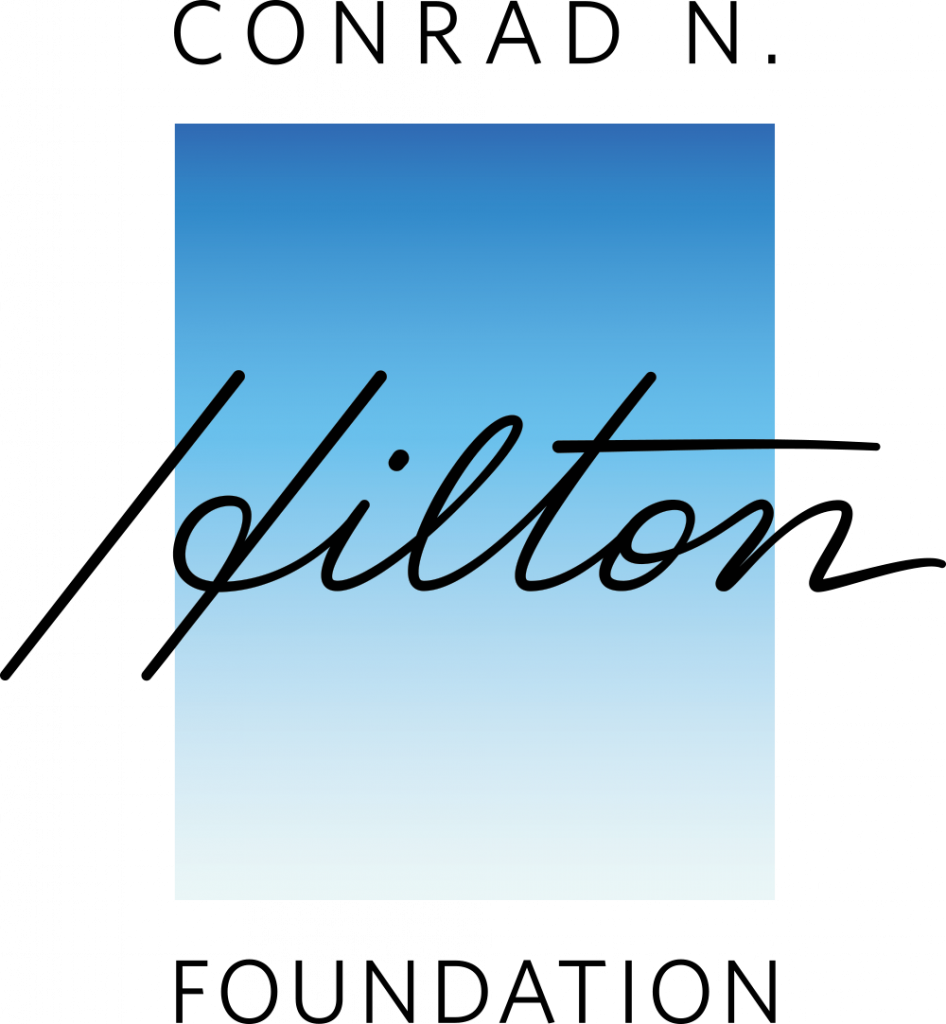 The one-year grant — part of the Foundation's diversity, equity and inclusion initiative and the largest the Society has received since its founding in 2016 — will create an endowment to ensure the long-term financial stability of the nonprofit news trade organization dedicated to increasing the ranks, retention and profile of investigative reporters and editors of color.
Housed at the UNC Hussman School of Journalism and Media, the Society has served approximately 2,500 journalists and students through initiatives such as reporting workshops, data trainings, mentorship programs, internships and fellowships.
Co-founded by prominent journalists Nikole Hannah-Jones (M.A. `03), Ron Nixon and Topher Sanders, the Society works to educate news organizations and journalists on how diverse voices can raise the caliber, impact and visibility of investigative journalism as a means of promoting transparency and good government.
Hannah-Jones is a 2020 Pulitzer Prize winner with The New York Times and was named to the 2017 class of MacArthur Foundation Fellows, also known as the "genius grant." Nixon is a global investigations editor for the Associated Press, overseeing teams of reporters around the world and helping to infuse the AP's global news report with accountability reporting and a strong investigative ethos. Sanders is an award-winning reporter covering race, inequality and the justice system for ProPublica. In 2019, he was part of a team that was a Pulitzer Prize finalist.
"We are proud to support the Ida B. Wells Society and their commitment to journalists of color across the nation," said Peter Laugharn, president and CEO of the Conrad N. Hilton Foundation. "Our hope is that this unrestricted grant will give the organization the flexibility to build on their important work toward racial justice and equity while educating others on the importance of diverse voices today."
The Hilton Foundation was established in 1944 and provides funds to nonprofit organizations working to improve the lives of individuals experiencing disadvantage throughout the world.
"The founders of the Ida B. Wells Society are ecstatic and deeply grateful for this incredible grant from the Hilton Foundation," Hannah-Jones said. "Black journalists, in particular, have long served as this nation's conscience even as they have been denied opportunities in mainstream news organizations to do the investigative reporting that holds power accountable. Our democracy is in a crisis, and we will use this grant to continue to train and support all journalists of color to do the critical work that reveals the challenges of the multiracial nation in which we live."
The grant comes at a time when the COVID-19 pandemic, Black Lives Matter movement and contentious 2020 U.S. election have broadly exposed racial disparities both in newsroom numbers and in societal trends, disparities the Society has long highlighted.
Overall, people of color represent 21.9 percent of the salaried workforce among newsrooms that responded to the 2019 News Leaders Association Newsroom Employment Diversity Survey. However, 2019 U.S. Census Bureau estimates show that nearly four of 10 Americans identify with a race or ethnic group other than white.
"We are grateful to the Hilton Foundation for believing in our mission to diversify the field of investigative reporting. This grant will allow us to expand the specialized trainings and other programs at the Ida B. Wells Society that will help create a pipeline of journalists of color," Nixon said.
The Society has remained focused and committed to creating that pipeline during a year marked by COVID-19 by offering virtual workshops such as the "Covering COVID-19 Reporting Series," which addressed best practices of reporting during the pandemic.
During the summer of 2020, the Society launched the Ida B. Wells Society/OpenElections Summer Program, which recruited students from historically Black colleges and universities to gather precinct-level election results and convert them into data to help create a free, comprehensive data set of federal, statewide and state legislative election results for the U.S.
"We're so honored to house the Ida B. Wells Society at UNC Hussman," said Susan King, dean of the school. "It is so clear with a grant like this from the Conrad N. Hilton Foundation the importance in our country of producing journalists of color to tell the story of the 21st century."
Future projects for the Society include an intensive investigative fellowship program in New York providing 12 journalists with training in in-depth investigation techniques four times a year at no cost; expanded investigative reporter trainings, including a pandemic-focused series with drill-down topics like investigating nursing homes; and management-specific programs for investigative journalists seeking to advance to leadership positions.
Essentially, the grant will allow the Society to continue living up to its namesake, Ida B. Wells (1862–1931), a pioneering Black investigative journalist who chronicled the virulent lynching of Black Americans during the late 19th and early 20th centuries and who innovated investigative reporting techniques still in use today.
"The Society was birthed from the idea that for too long news organizations have relied on the same tired excuses for why investigative reporting and opportunities were reserved almost entirely for white reporters," Sanders said. "We decided to remove the excuses by training, cultivating and promoting the plethora of talented journalists of color who can do the work if only given the right tools and opportunities. This grant will ensure Ida's mission will thrive through an endowment and help bring about a sea change in investigative reporting."
About the Conrad N. Hilton Foundation
The Conrad N. Hilton Foundation was created in 1944 by international business pioneer Conrad N. Hilton, who founded Hilton Hotels and left his fortune to help individuals throughout the world living in poverty and experiencing disadvantage. The Foundation invests in 11 program areas, including providing access to safe water, supporting transition-age foster youth, ending chronic homelessness, hospitality workforce development, disaster relief and recovery, helping young children affected by HIV and AIDS, and supporting the work of Catholic sisters. In addition, following selection by an independent international jury, the Foundation annually awards the $2.5 million Conrad N. Hilton Humanitarian Prize to a nonprofit organization doing extraordinary work to reduce human suffering. From its inception, the Foundation has awarded more than $1.8 billion in grants, distributing $110 million in the U.S. and around the world in 2019. Foundation assets increased from approximately $2.9 billion to $6.6 billion following the 2019 passing of Barron Hilton who, like his father, pledged virtually his entire estate to the Foundation. For more information, please visit www.hiltonfoundation.org.
About the Ida B. Wells Society for Investigative Reporting
The Ida B. Wells Society for Investigative Reporting is a news trade organization dedicated to increasing and retaining reporters and editors of color in the field of investigative reporting. Founded in 2016 by veteran journalists Nikole Hannah-Jones, Ron Nixon and Topher Sanders, the organization seeks to provide free/low-cost training, skills-building and support for journalists of color pursuing investigative work. The Society is open to journalists of all backgrounds who support the mission and work of the organization. Since its founding, it has served more than 2,000 journalists through its programming. For more information, visit idabwellssociety.org.