Upcoming Trainings

The Society will provide members with free or low-cost regional training and professional development in both beginning and advanced investigative reporting. The skills developed through our trainings can be applied to both beat and project reporting and will be suitable for journalists for all levels of experience.
Become an IBWS member for notifications of upcoming trainings and workshops.
---
APRIL 4, 2020
UNC-CHAPEL HILL
Join us on Saturday, April 4, 2020 from 8:30 am – 5 pm at UNC-Chapel Hill's Sonja Haynes Stone Center for Black Life and Culture for a panel discussion and 1/2 day workshop.
On April 4th, the general public is invited to attend a panel discussion featuring Nikole Hannah-Jones (The 1619 Project) and Ron Nixon, both founders of the Ida B. Wells Society, followed by a half-day investigative reporting workshop hosted by the Ida B. Wells Society for Investigative Reporting from 1:00-5:00pm in the Hitchcock multipurpose room.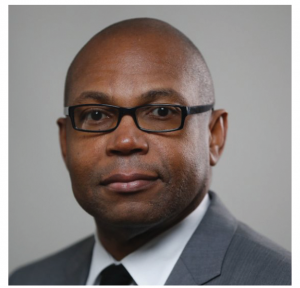 The workshop will be led by Ida B. Wells Society co-founder, Ron Nixon. The training will cover topics such as pitching and managing investigative projects, tips for turning a quick hit investigative story, getting public records, and developing sources.
This event is sponsored by UNC Hussman School of Journalism and Media, the Ida B. Wells Society for Investigative Journalism, the Orange County Community Remembrance Coalition, the UNC-Chapel Hill Center for the Study of the American South, Carolina K-12 at UNC-Chapel Hill, the Chapel Hill/Carrboro Branch of the NAACP, and #BlackOutLoudUNC.
---
Spring 2020
Johannesburg, South Africa University of the Witwatersrand, 1 Jan Smuts Ave, Johannesburg, 2000, South Africa
Summer 2020
New York City, New York – Data Institute 2-Week Training Program
Chapel Hill, North Carolina – University of North Carolina – Carroll Hall CB 3365 Chapel Hill, NC 27599
Washington, D.C. – Pulitzer Center on Crisis Reporting – 1779 Massachusetts Ave NW, Washington, DC 20036
Washington, D.C. – Howard University PolitiFacts – 2400 6th St NW, Washington, DC 20059
Fall 2020
Florida A&M University PolitiFacts –  1601 S Martin Luther King Jr Blvd, Tallahassee, FL 32307
Winston-Salem, North Carolina – Winston-Salem State University – 601 S Martin Luther King Jr Dr, Winston-Salem, NC 27110
Ridgeland, Mississippi – Mississippi Today – 750 Woodlands Parkway, Suite 100, Ridgeland, MS 39216
York, Alabama – Coleman Center for the Arts – 630 Ave A, York, AL 36925
---
Interested in hosting a workshop/training?
The Ida B. Wells Society partners with organizations in academia and the media to host workshops/trainings across the country. If your organization is interested in hosting a workshop/training, please complete this form with more information.