The Ida B. Wells Society For Investigative Reporting
The Ida B. Wells Society for Investigative Reporting represents a new take on a familiar mission.  We are a news trade organization with a mission of increasing the ranks, retention and profile of reporters and editors of color in the field of investigative reporting.
The Society seeks to raise the awareness of, and opportunities for, investigative reporting among journalists of color and to foster the desire for social justice journalism and accountability reporting about racial injustice.
Although there are journalism membership organizations that provide training and skills building for investigative reporting and others that serve as advocates for diversity in newsrooms and media organizations, none of these groups adequately serve journalists of color who are interested in opportunities in investigative reporting.
Today, even as ongoing racial inequality roils the national landscape, too few of the journalists doing investigative reporting come from the communities suffering the most. The ranks of investigative reporters in the nation's newsrooms continue to be overwhelmingly white.
Our mission is to do something about that.
---
Upcoming Events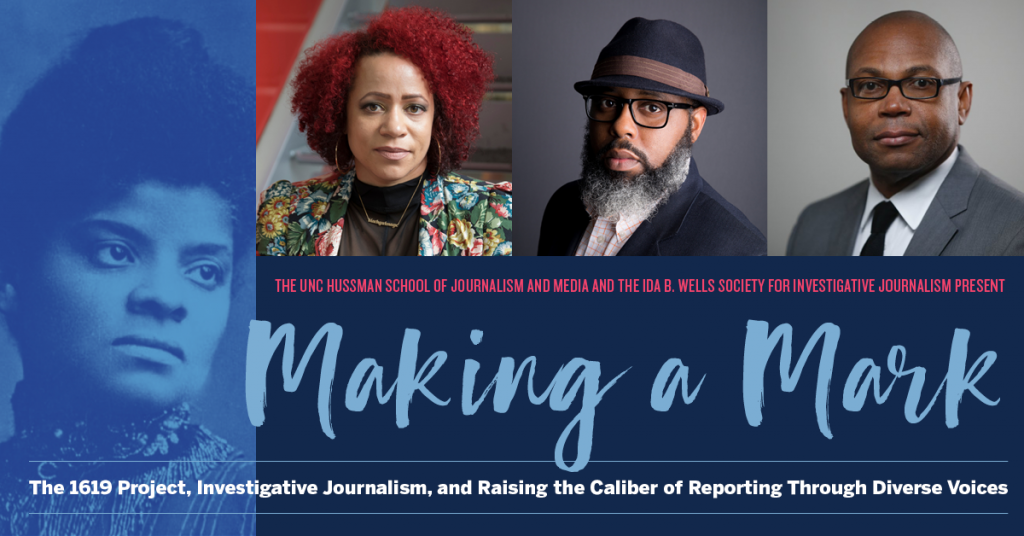 Making a Mark: The 1619 Project, Investigative Journalism and Raising the Caliber of Reporting Through Diverse Voices
The Ida B. Wells Society for Investigative Journalism will host its inaugural event with the UNC Hussman School of Journalism and Media to celebrate the Society's new affiliation with the School. The three founders will discuss their careers, providing tips on getting the story and forging your own path.
The event will be held Saturday, Nov. 16, 2019, in 111 Carroll Hall at 10:30 a.m. This event is free and open to the public.
Panelists: Co-founders Nikole Hannah-Jones, Ron Nixon and Topher Sanders
Moderators: Calvin Hall and Susan King