Despite a second year of the pandemic – and with it more social distancing and little to no gathering – the Society had an unprecedented year of connecting with our 6,000-plus members through a record number of workshops.
In 2021, we hosted over 30 workshops with more than 1,000 participants. The majority of the workshops were for the Society's general membership, but also included even more trainings that were exclusively for minority-led organizations and newsrooms, students from Riverside High School and our summer 2021 investigative interns.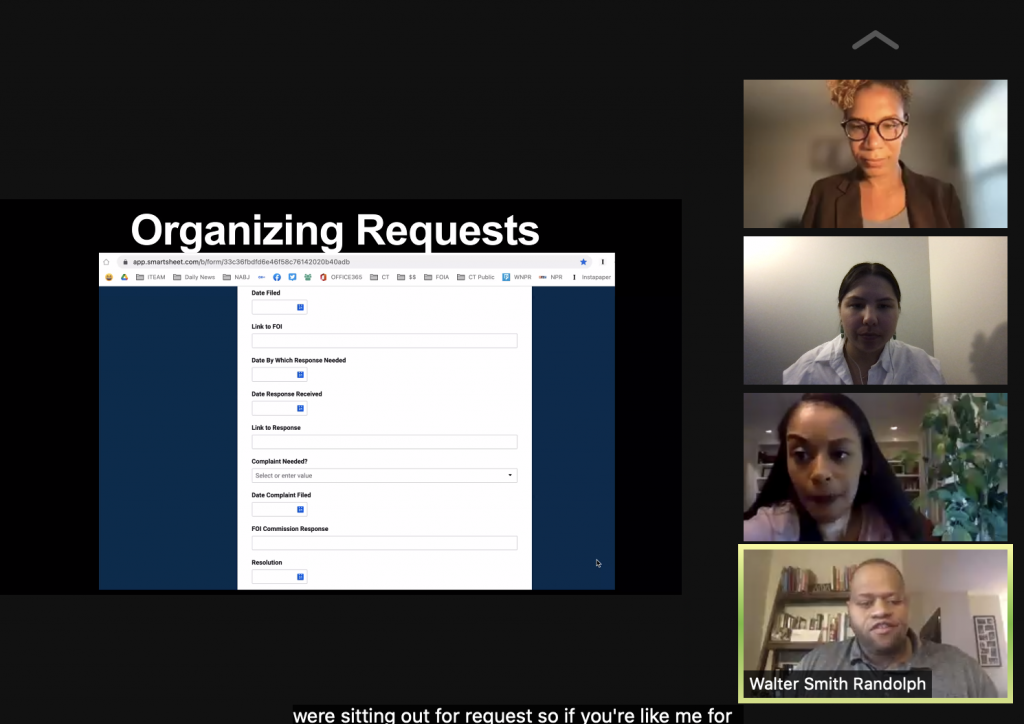 For our Society members, we kicked off the year with the 11-part "Investigative Series." The first in the series was "Following the Money – Investigating PPP Loans" with Ron Nixon and Reese Dunklin ofThe Associated Press. Others in the series included "Investigating Racial Inequality" with Aaron Morrison and Andale Gross of The Associated Press and "Investigating Mental Health in a Pandemic" with Marissa Evans of the Los Angeles Times and Aliyya Swaby of The Texas Tribune.
We rounded out the year with our Members Choice series, which included workshops developed from the feedback of our members and saw over 300 attendees across five workshops. The series launched in September with "How to Make it in Freelance Journalism" with Azmat Khan of The New York Times Magazine and wrapped up in November with "Coming up with an Investigative Idea" presented by Ryan Gabrielson of ProPublica.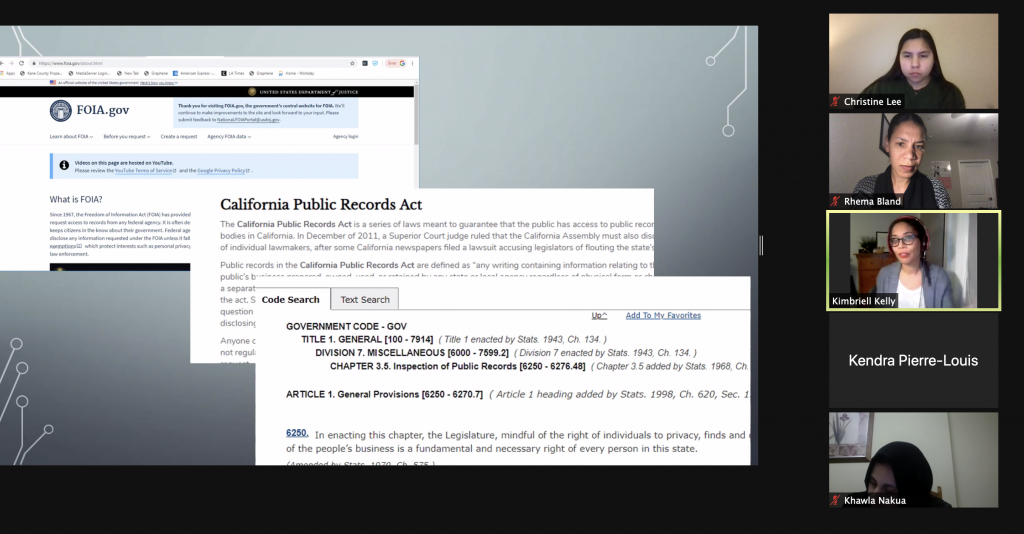 In addition to workshops for Society members, we hosted a smaller series of workshops throughout the year in partnership with minority-led newsrooms and organizations. "The Watchdog Academy" series consisted of 2-3 workshops tailored to the needs and skills sought by each staff or group. This year, we held three variations of "The Watchdog Academy" in partnership with The Atlanta Association of Black Journalists, New York Amsterdam News and Word in Black Collective, and Futuro Media Group. Workshops for "The Watchdog Academy" included "Unlocking Public Records" with Kimbriell Kelly of the Los Angeles Times, "Backgrounding like a Boss" with Kate Howard of the Kentucky Center for Investigative Reporting and Helina Selemon of the Associated Press, and "How to Integrate Data into your Everyday Reporting" with Sally Ho of the Associated Press.
Our last group of workshops were for our summer 2021 investigative internship program and project with Riverside High School. We held six weekly training sessions for our seven summer 2021 investigative interns during their internships with us. The majority of these were led by our co-founders, Ron Nixon, Topher Sanders, and Nikole Hannah-Jones. The 30 journalism students at Riverside High School are receiving monthly trainings with the Society as part of the year-long partnership on topics ranging from databases, legal issues and sourcing.
The Ida B. Wells Society is grateful for every trainer and member that has attended a workshop with us. Being able to offer free investigative workshops to journalists is something we are proud to continue to do each year. We are looking forward to bringing even more workshops to our membership in 2022.
Members have access to past workshop recordings at idabwellssociety.org/workshops/.