Q&A with Raisa Habersham
Raisa Habersham is an investigative reporter at The Savannah Morning News. Prior to that, she worked at The Atlanta Journal-Constitution on the breaking news and hyperlocal teams. Raisa left the AJC in July 2020 to pursue a full-time freelance career; her work has been featured in The Daily Beast, BET.com, Atlanta Magazine, Saporta Report and Poynter.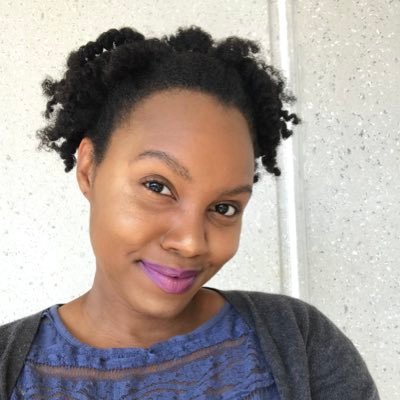 What is your role at The Savannah Morning News and what led to that?
I'm a watchdog reporter for the Savannah Morning News. At the time, I was a full-time freelancer covering politics and COVID-19 for various outlets. I was hesitant to take a full-time newsroom job, but my editor Rana Cash reached out to me about the position after reworking the vacant crime and courts reporter role.
The job offered the opportunity to give a fresh eye on Savannah and provide deep reporting on a city that's seeing many changes. It also was an opportunity to build my reporting skills and learn about a new community.
I thought the position over, realized there were more pros than cons, and couldn't say no. I've been thankful to be with the team ever since and feel very supported in my new role.
What drew you to investigative reporting?
I've always wanted to take a deep dive into underlying issues that affect communities and investigative journalism is a way of doing that. It's also another opportunity of giving voice to the voiceless and those who are systemically discriminated against and ignored. But this is also an opportunity to learn about the city of Savannah, its residents and rich history.
You currently serve as the VP of Print for the Atlanta Association of Black Journalists, which recently partnered with IBWS for a three-part workshop series. What do you hope that your members will get out of the series?
I want attendees to know that you don't necessarily have to be an investigative journalist to do watchdog or investigative work. Anyone can do that type of work if given the right tools and mentorship are provided. These workshops help provide a foundation for becoming a stronger journalist. Your curiosity may already be there, but this builds on that and gives you the tools to research a tip or idea and build it into a story. Everyone has to start somewhere.
What would it have been like to have this Society early in your career?
It would've given me another organization (I'm an NABJ member) where I see people who look like me doing the kind of work I always envisioned myself doing when I got older. It also would've given me increased confidence in my reporting while providing the tools necessary to pursue investigative/watchdog stories.
Can you tell us what drives you to continue to do the work that you're doing?
I really enjoy telling people's stories and getting to the root of an issue. It's rewarding to see how my work affects local communities and leads to measured change on their behalf. And admittedly, there is a part of me that enjoys catching someone in a lie – exposing said lie.
What is your favorite piece of investigative journalism that you've worked on?
My favorite piece was one about the city of Atlanta collecting illegally parked scooters and releasing them back to the streets without collecting the impound fees from the scooter companies. The story was originally supposed to be about why it's so difficult for the scooters to be regulated, but when they ghosted by emails and calls, I tuned into a public works committee meeting and found my answers – and a better story. It resulted in the city changing the way they regulate scooter companies and the volume of devices on city streets. Eventually, they disappeared from the streets with the pandemic…
What is an investigative journalism piece that you have read currently that really resonated with you?
There are too many to name, but the one that resonated with me most was The New York Times story on homeless parents and children in New York and the PATH program, It gave a glimpse into how these families are navigating their lives amid a pandemic that hasn't been kind to anyone. It really put a face on a problem, which is what I try to do with stories. I also really enjoyed ProPublica's story on the CDC. I'd been waiting for there to be some deep reporting there and they delivered.