Ida B. Wells Society cofounder Topher Sanders of ProPublica joined fellow ProPublica reporters Robert Faturechi, Ryan Gabrielson and OpenNews program director Sisi Wei to launch Microloans for Journalists, a way for journalists to help other journalists as the COVID-19 pandemic intensifies financial strife in the industry that have personal financial consequences for individual reporters.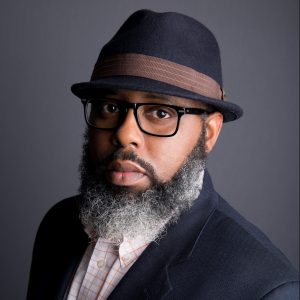 Though the program originally intended to provide journalists with zero-interest microloans, all funds are now granted as gifts. As of July 6, 2020, the program has received nearly $50,000 in gift pledges. Journalists in need are now matched solely with other journalists who provided money as gifts, not as loans.
"This program is in the great tradition of journalists helping other journalists," says Sanders. "Like many other industries, news organizations are experiencing financial difficulties resulting in layoffs, furloughs and cutbacks all over the industry. This is impacting journalists who are still out there telling the world what is happening."
Professional journalists who have been laid off, furloughed, or are experiencing pay cuts from their news outlets can apply to receive a $500 gift. This support helps journalists cover personal costs such as mortgage or rent payments, medical expenses, bills, transportation or any other essential need — with no strings attached.
Sanders says the response was quick and generous, with nearly 400 journalists from across the country reaching out to offer pledges and support. The gifts are provided on a first come, first served basis, and each time the program receives $500 in pledges, those funds are matched with the next recipient.
"A lot of people go into journalism because they feel a calling to keep communities informed," said Sanders. "The spirit of this program represents something innate in journalism, which is to recognize how much we're all impacted by the pandemic and a desire to keep everyone together."
The group is still taking applications from those in need and collecting donations from journalists who wish to help. Learn more at microloansforjournalists.org.