Sanders informs and engages in Knight Foundation program
In a recent episode of the Knight Foundation's Informed & Engaged series – "Black Voices: The Stories That Need to Be Told" – Ida B. Wells Society co-founder Topher Sanders joined National Association of Black Journalists President Dorothy Tucker, Karen Hawkins, editor-in-chief of the Chicago Reader, NBC 6 South Florida news anchor Jawan Strader and moderator Karen Runlet, journalism director at the Knight Foundation, in a discussion of covering race in the newsroom.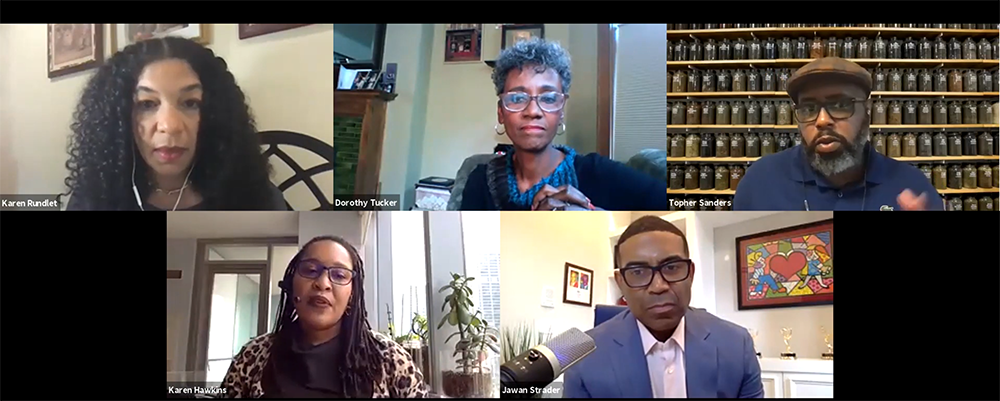 Informed & Engaged is a weekly Knight Foundation show that unpacks the ideas and solutions impacting the changing media landscape. In this episode, Sanders highlighted the importance of organizations like the Ida B. Wells Society in ensuring that the stories that resonate with communities of color get the resources they need.
"Investigative reporting is the work they pour a ton of resources in and allow reporters weeks and months to develop and pore over and make sure it's pristine and that it's also targeting important issues in community. When those are your gold-standard reporting teams within an organization, and they lack diversity, what types of projects will they pursue? What types of things will they find important to pour those resources in? It's a no brainer – when you have diverse thoughts and perspectives on those teams, it shows up in the work and it starts to show up in the community."