The Ida B. Wells Society is partnering with OpenElections to support HBCU student interns this summer helping to obtain precinct-level election results and convert them into data.
The interns — who each receive a $2000 stipend from the Society and OpenElections — are Jasmine Davis from Savannah State University; Kelsey Johnson and Morgan Minix at Howard University; and Amber Primus at North Carolina A&T State University.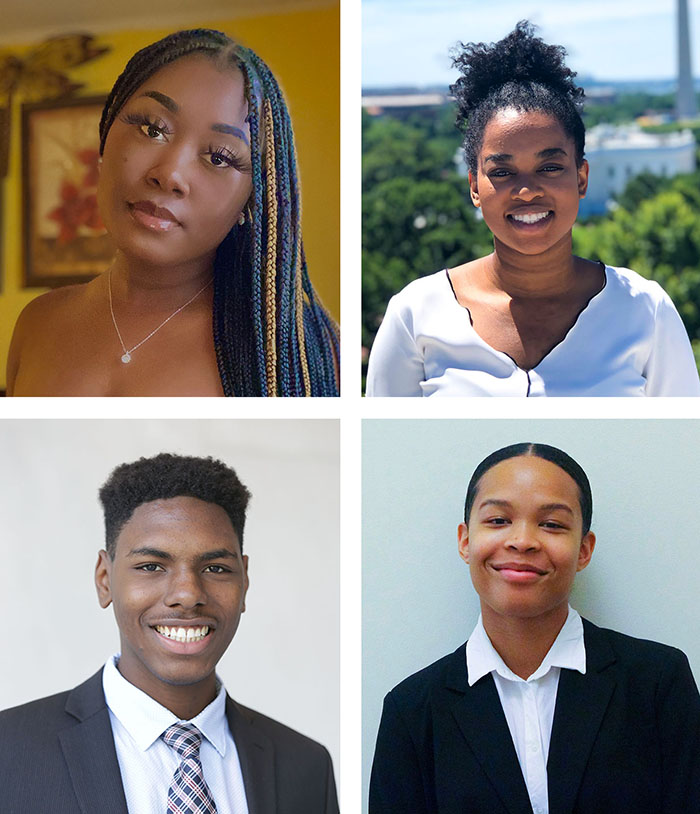 The goal of OpenElections — a non-profit volunteer project that received funding from the John S. and James L. Knight Foundation's Knight News Challenge — is to create the first free, comprehensive, standardized, linked set of election results data for the United States, including federal, statewide and state legislative offices. No such source of official election results exists. Current options can be hard to find, difficult to use or financially out-of-reach for most journalists.
Davis, a recent graduate, majored in mass communications and minored in Africana Studies at Savannah State. She aspires to be journalist. She lives Quitman, Georgia.
Johnson, a rising junior at Howard, is in the Walter H. Annenberg Honors Program and is a member of Howard's Mock Trial Team and Alpha Kappa Alpha Sorority. She plans to attend law school before becoming a political analyst focused on providing political news to the Black community hoping to encourage more Black Americans to vote, participate in demonstrations and run for office.
Minix is a rising senior journalism student at Howard with a particular interest in elections and voting. This internship allows him to get hands-on experience with the back end of data collection and analysis. He plans to become a journalist covering politics.
Primus studies journalism and mass communication with a concentration in multimedia journalism and a minor in English. She said learning journalism data techniques will help her be a more well-rounded journalist. She hopes to become an investigative reporter for the Washington Post researching political scandals.
The internships are tailored to the students' interests and experience. They involve making public records requests and obtaining official election results through formal and informal requests to state and county officials. The student interns also convert elections results documents into data and are encouraged to find stories in the data.