Nikole Hannah-Jones, Pulitzer Prize-winning The New York Times Magazine journalist and co-founder of the Ida B. Wells Society, was interviewed by WTTW, Chicago's primary Public Broadcasting Service, to discuss the legacy that the Society's namesake left on the field of journalism. The interview was part of WTTW's Chicago Stories, a documentary series that uncovers the history of Chicago.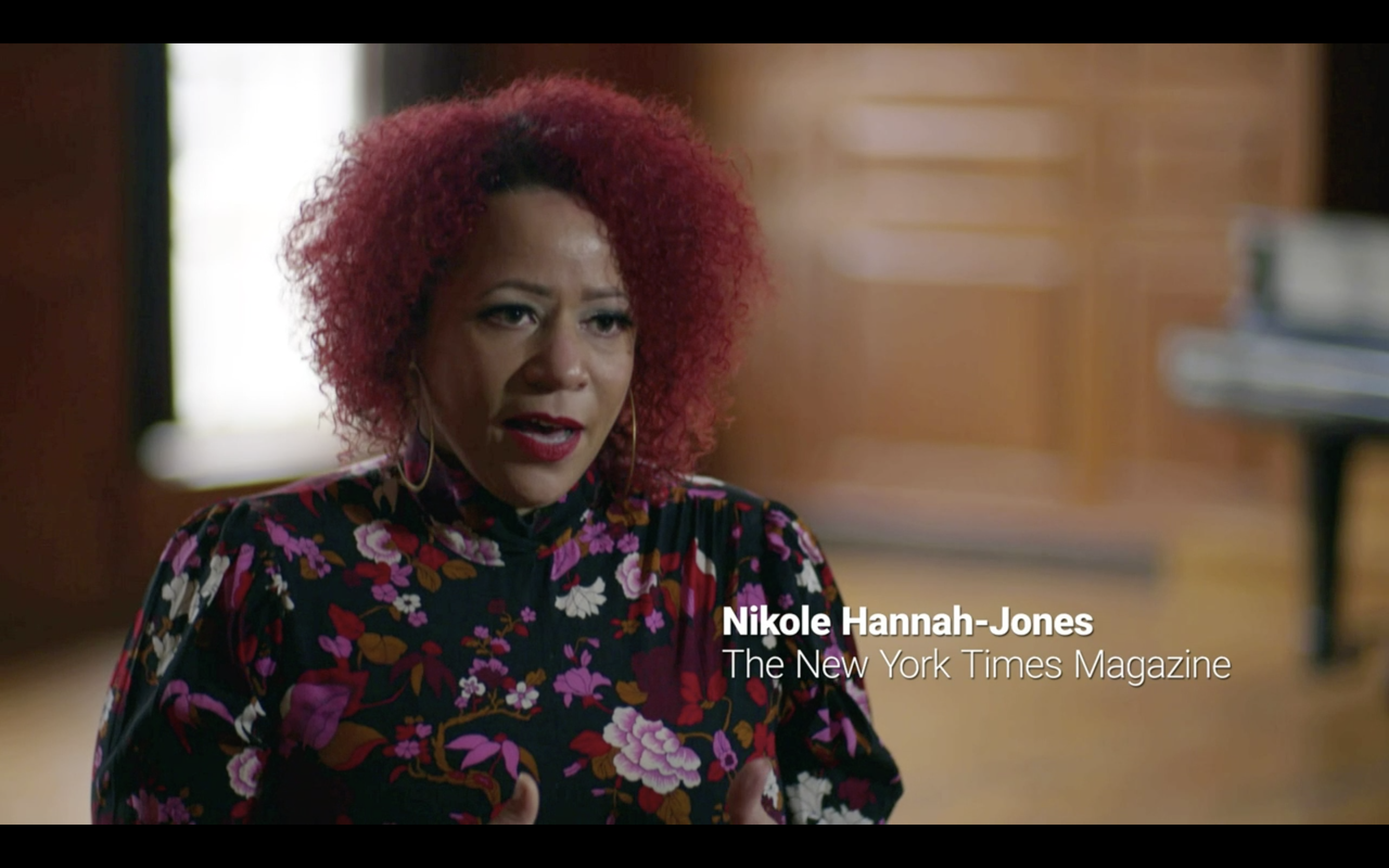 In the interview, Hannah-Jones shared about the impact that Ida B. Wells made both during her lifetime and the legacy that she left behind. "She had a very high sense of herself. She knew what she wanted," Hannah-Jones said. In addition to going into detail about Wells' writing style, Hannah-Jones discussed Wells' data collection methods. Wells is often noted for her research on the lynchings of Black people in the United States and her use of data to push back against the accuracy of the narratives that were being published. "Ida B. Wells was an innovator of journalistic techniques, particularly investigative, and what we would call today data journalism." Hannah-Jones shared.
She goes on to share how a lack of representation among vulnerable populations in the field means that so many stories go untold. Hannah-Jones goes on to talk about how that galvanized her to co-found The Ida B. Wells Society for Investigative Reporting in 2016. In regard to the naming of the organization, Hannah-Jones said, "We wanted to show that there is a long tradition of Black people doing this type of work." The importance of having Black stories and perspectives told and reported on is evident through the work of Wells, Hannah-Jones and so many others. "That spotlight is what leads people to act and to resist," Hannah-Jones shared of Wells. "She understood that and that is a lesson for us all today."
You can watch the entirety of the interview here and view more information about WTTW's Chicago Stories Special on Ida B. Wells here.