Ida B. Wells Society co-founder Ron Nixon visited the University of North Carolina at Chapel Hill to share his work and experiences with students and staff in the School of Journalism and Media.
Although not his first visit to UNC, this was the first time that Nixon was able to visit the Ida B. Wells Society since the Society's founders appointed permanent staff members.
"It was great to meet the Ida B. Wells staffers in-person for the first time and thank them personally for the great job they have done," Nixon said.
After a brief welcome from Society director Rhema Bland and program coordinator Christine Lee, he began his tour by visiting a graduate class taking "Narrative Non-Fiction/Creative Non-Fiction Storytelling", taught by Professor Paul Cuadros.
Nixon spoke with the graduate students about how they can go about integrating compelling storytelling into investigative pieces and shared some examples of pieces from AP that have done that successfully.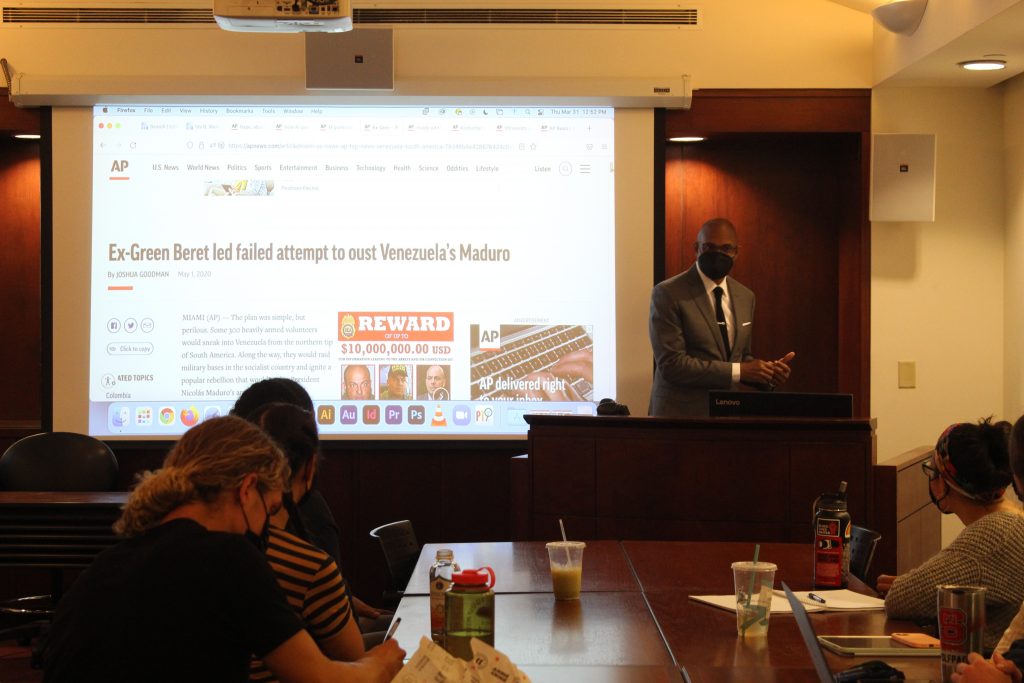 Nixon presented multiple stories published by AP News such as an "An AP investigation helps free slaves in the 21st century" and "Ex-Green Beret led failed attempt to oust Venezuela's Maduro." As he explained each story, his overarching point was focused on emerging oneself in the story being written at hand.
"You're telling a story, you're filling people in and you can feel it," said Nixon.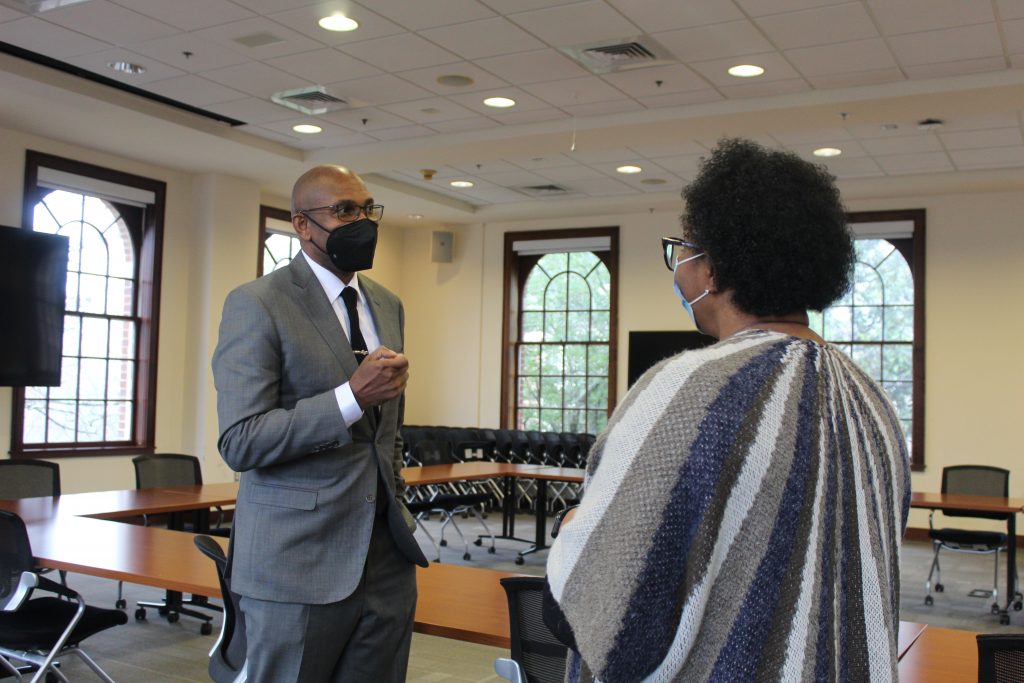 After Nixon visited the graduate class, he met with faculty and staff during a drop-in session in the Freedom Forum Center. Staff and faculty were able to meet Nixon, exchange insight and ask him questions about his journalism experiences.
As more people entered the Freedom Forum to interact with Nixon, he was able to delve deep into his life journey and how he got into investigative journalism. Nixon even discussed his military background with a veteran who attended and told of his experience in the Desert Storm War.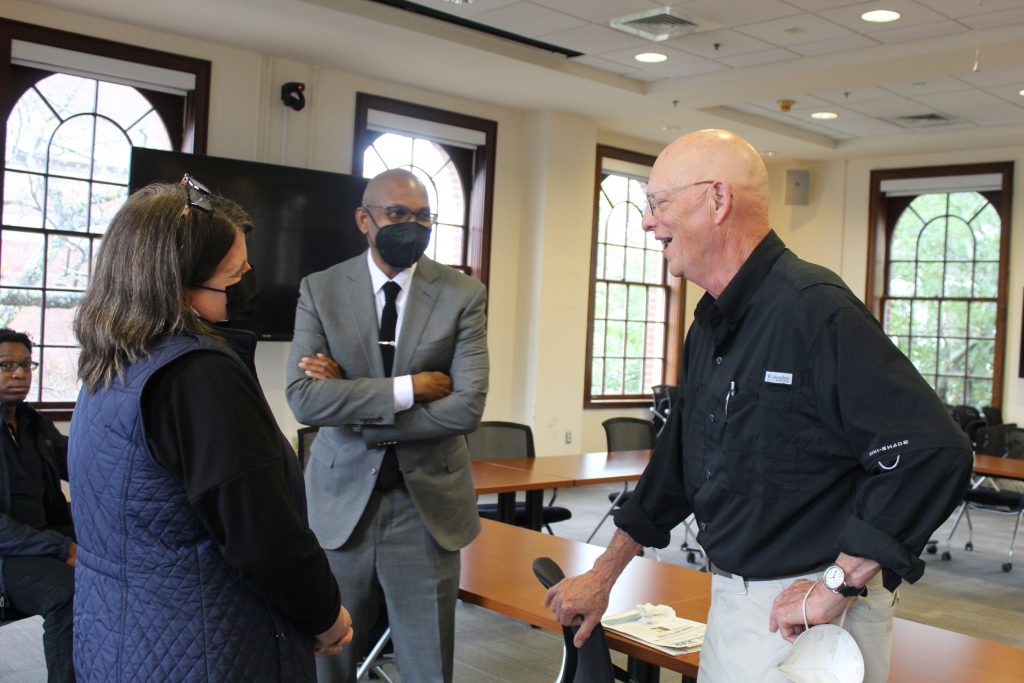 To conclude his tour, Nixon met with Dean Heidi Hennink-Kaminski and former Dean Susan King. They attended a dinner in Chapel Hill along with IBWS Director Rhema Bland and other school staff and faculty members.
"I had a great time meeting with other UNC staffers, including interim Dean Heidi Hennink-Kaminski and former Dean Susan King. Overall, a great visit to the campus," said Nixon.