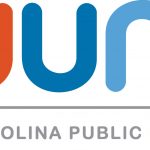 Website WUNC FM
WUNC FM North Carolina Public Radio
WUNC Diversity & Inclusion Editor
North Carolina Public Radio WUNC, Chapel Hill
North Carolina Public Radio WUNC is hiring a Diversity & Inclusion Editor.
WUNC Radio provides quality news, information and entertainment programming to a broad listening audience that includes North Carolina, the United States and the world. WUNC serves North Carolina from Greensboro to the Outer Banks through a network of seven stations, with a weekly cume of 300,000 listeners.
This position is located in Durham, NC.
Position Summary:
The Diversity and Inclusion Editor works to assure that WUNC's news coverage adheres to the station's audience-focused commitment to diversity and inclusion. The editor monitors, edits, and contributes to coverage across all of WUNC's news products, ensuring that it includes voices from all sectors of our community.
The editor supervises and manages reporters as assigned. This includes assigning and editing stories for broadcast and digital. The editor also reports stories as needed.
The editor contributes to diversity recruitment and hiring efforts in WUNC's news and content departments. The editor also participates in WUNC's effort to identify and manage potential news partnerships, with a focus on reaching new audiences.
The editor is part of the news leadership team and works with the News Director in setting the agenda for WUNC's news service to listeners and readers. The editor will also be called in to assist in managing breaking news coverage.
The Candidate: 
The Diversity and Inclusion Editor will be an experienced journalist and a proven leader with strong management, production, editorial, and communication skills.
Leading candidates will have:
A bachelor's degree, preferably in journalism, communication, public policy, or related field. Master's degree or comparable combination of education and experience preferred.
At least two years of management and supervisory experience preferred.
At least five years of experience as a journalist with increasing responsibility in each successive position.
Demonstrated ability to plan and meet deadlines working with materials from a variety of sources and collaborators.
Demonstrated ability to manage colleagues effectively and collaboratively.
Demonstrated ability to help newsroom colleagues diversify their sources and reporting.
Exceptional written and oral communication skills.
Creativity and initiative.
Experience at a listener-supported public radio station or network preferred.
Experience with public radio or related not-for-profit fundraising preferred.
A familiarity with North Carolina's issues preferred.
Interested applicants must apply at: https://unc.peopleadmin.com/postings/235908
Candidates should be prepared to attach a current resume, cover letter, and references. The deadline to apply is 09/18/22.
WUNC-FM and The University of North Carolina at Chapel Hill is an equal opportunity, affirmative action employer and welcomes all to apply without regard to age, color, gender, gender expression, gender identity, genetic information, national origin, race, religion, sex, or sexual orientation. WUNC-FM is committed to anti-racism, diversity, and to building an inclusive newsroom.