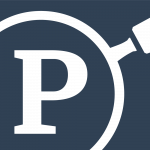 Website ProPublica ProPublica
ProPublica is an independent, nonprofit investigative newsroom.
ProPublica, the nation's leading nonprofit investigative newsroom, is in search of a full-stack Senior Product Developer to lead several key initiatives. This vital role serves to amplify ProPublica's mission — publishing journalism with real-world impact — by crafting scalable, efficient and user-centric products such as our main website, publishing system and newsletters.
We seek a candidate who believes in our mission and thrives in multifaceted roles, contributing both to the long-term product road map and to hands-on development. Your responsibilities will include shipping high-quality and resilient software, assessing new technologies, contributing to documentation and mentoring other developers.
As a pivotal member of our expanding, cross-functional Design & Product team, you'll work closely with colleagues across ProPublica's newsroom and business operations, ensuring that our product strategies align and advance our organizational objectives. 
Responsibilities
Leads the planning and technical execution of tools and product features that support ProPublica's journalistic, audience and revenue goals.
Collaborates with colleagues and stakeholders across the organization to understand their needs and translates them into actionable project briefs and high-quality code.
Acts as the primary technical point of contact for one or more areas of relevant expertise, such as our publishing system, analytics dashboards or email newsletters.
Builds tools and product features that showcase our journalism across platforms, including the web, email newsletters and third-party ecosystems such as Apple News.
Evaluates new products and features, troubleshoots issues and proactively leads improvements that increase the performance, reliability and security of our products and publishing platforms.
Provides guidance and mentorship to junior developers, helping document our coding standards and processes and ensuring best practices.
Stays informed about industry trends, tools and platforms that can be leveraged to improve our newsroom's digital capabilities.
Experience and Skills
5+ years working with popular back-end languages and frameworks, notably PHP, Python or Node.js.
Experience with modern JavaScript front-end development frameworks, such as Svelte.
Experience working with AWS-based website infrastructure and tools. 
Comfortable with SQL and basic bash scripting.
Familiarity with content management systems and templating languages such as Twig or Liquid.
Familiarity with popular third-party analytics tools, such as Google Analytics and Google Tag Manager.
Experience working in highly collaborative environments, with strong problem-solving and troubleshooting skills to support a cross-functional and growing team.
Excellent verbal and written communication skills.
This job is full-time and includes benefits. ProPublica is headquartered in New York, but we have offices across the country and are open to fully remote candidates. Applicants must be eligible to work in the U.S.
The expected salary range for this position is $120,000 to $145,000.
This is a good-faith estimate of what we expect to pay for this position. The final salary figure will take into account a person's experience, accomplishment and location. ProPublica is committed to paying its staff equitably, and these ranges should not be considered career salary limits or caps.
We will begin reviewing applications as we receive them, but we will continue to consider candidates as long as the posting remains live on our site. Questions? Send an email to talent@propublica.org. No phone calls, please.
To apply for this job please visit grnh.se.