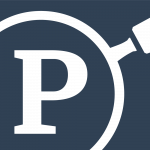 Website ProPublica ProPublica
ProPublica is an independent, nonprofit investigative newsroom.
As ProPublica grows, we are looking to improve our project management processes, implement new tools to support our expanding operations and find useful, delightful ways that technology can help us do our jobs better.
We're seeking a project manager to work with the thoughtful, creative designers and developers of our design and product team, which oversees the wide range of technical infrastructure that supports ProPublica's journalism. That includes our website, mobile apps and email products, as well as our CMS and internal tools for editorial and business users.
This assignment will run until Dec. 31, 2022.
What You'll Be Doing
We're looking for a builder. You'll help our team leaders adopt processes and tools to improve the way we plan our projects and handle stakeholder communication. We're interested in making our process and priorities more transparent to our colleagues, so a key skill will be helping us create sensible, scalable road maps and milestones.
The responsibilities for this role will include:
Working with the team to organize tasks and create sustainable, predictable workflows.
Monitoring project scope and managing change requests.
Communicating project timelines, including milestones, deadlines and deliverables.
Assisting in running planning meetings and sharing post-meeting notes.
Understanding and anticipating project resource dependencies and working to resolve and escalate issues as needed.
Coordinating on stakeholder updates, reviews and approvals.
What We're Looking For
The ideal candidate should have:
Experience managing medium-to-large-scale digital design and development projects.
Strong knowledge of web technologies and web design, and the delivery of solutions with design and engineering components.
Solid understanding of project management processes, including developing requirements, scope definition, communication, and resource management and risk identification.
Experience authoring and maintaining essential project documentation, including project management plans, issue and risk logs, and status reports.
Strong interpersonal, facilitation and prioritization skills.
We know there are great candidates who may not fit into what we've described above or who have important skills we haven't thought of. If that's you, don't hesitate to apply and tell us about yourself.
We are dedicated to improving our newsroom, in part by better reflecting the people we cover. We are committed to diversity and to building an inclusive environment for people of all backgrounds and ages. And we are taking steps to meet that commitment. We especially encourage members of traditionally underrepresented communities to apply, including women, people of color, LGBTQ people and people with disabilities. We are an equal opportunity employer and prohibit discrimination and harassment of any kind. All employment decisions are made without regard to race, color, religion, sex, sexual orientation, national origin, age or any other status protected under applicable law.
If all of this sounds exciting to you, you can apply using this form: https://propublica.forms.fm/project-manager-april-2022. We will begin reviewing applications as we receive them, but we will continue to consider candidates as long as the posting remains live on our site.
This posting is for an independent contractor and does not include benefits. The team is distributed, so remote applicants anywhere in the U.S. are welcome. Applicants must be eligible to work in the U.S.
Questions? Send them to david.sleight@propublica.org. No phone calls, please.