News about the Ida B. Wells Society
Topher Sanders and ProPublica Team Win Al Nakkula Award for Police Reporting
Topher Sanders, Ida B. Wells Society co-founder, was among the team of investigative reporters to receive the 2021 Al Nakkula Award for their work on ProPublica's 10-part series "The NYPD Files," which uncovered abuse and impunity inside the New York Police Department.
The Al Nakkula Award for Police Reporting recognizes work produced by a reporter or reporting team in print and/or online platforms in the United States. The award honors the late Al Nakkula, a legendary police reporter and 46-year veteran of the Rocky Mountain News. The award is co-sponsored by The Denver Press Club and the University of Colorado Boulder's College of Media, Communication and Information.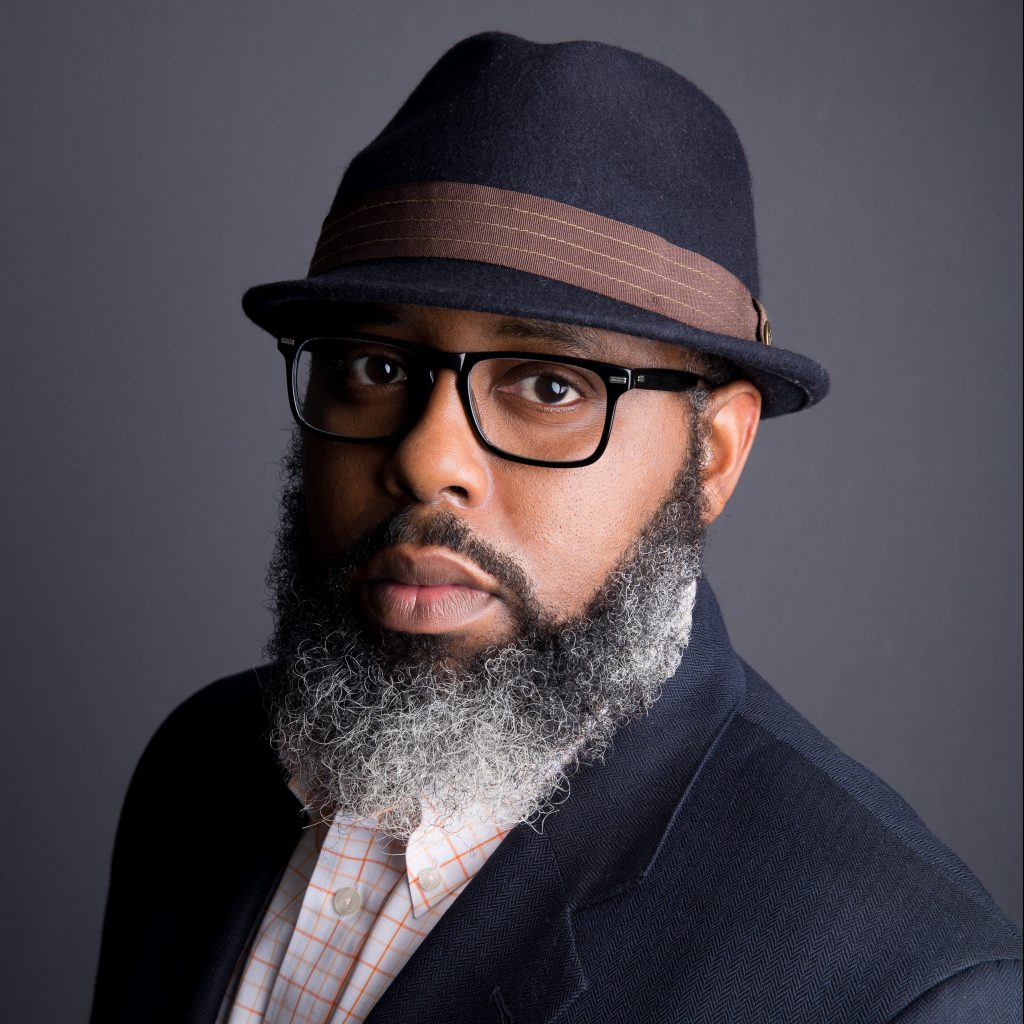 "ProPublica's 'NYPD Files' blew us away and stood out clearly as our top choice despite an astonishingly excellent series of contenders," said lead judge Chuck Plunkett. "While we discussed the package, we noted that any number of the stories in the 10-part series could have been offered as a standalone entry and easily reached finalist consideration." Plunkett is also the director of CU News Corps, a program for journalism undergraduate and graduate students at the university.
The investigative series led to the development of a searchable database that made public thousands of police discipline records that the state of New York had kept secret for decades under a law that barred the public from having access. Following stories in the series, the Brooklyn district attorney announced a move to vacate more than 200 warrants related to prostitution, and Gov. Andrew Cuomo signed a bill repealing an anti-loitering law that had been used to justify prostitution arrests.
Sanders covers race, inequality and the justice system for ProPublica. This is also not the first time that he has been the recipient of the Al Nakkula award. He, alongside reporter Ben Conarck, won the award in 2018 for their multi-part investigation "Walking While Black." The series explored how jaywalking citations are disproportionately given to Black pedestrians. Sanders is a graduate of Tuskegee University and started his journalism career at The Montgomery Advertiser in Montgomery, Alabama.
You can read more about ProPublica winning the 2021 Al Nakkula award here.
---
Ron Nixon is Inaugural Winner of News Leader of the Year Award
The News Leaders Association has named Ida B. Wells Society co-founder Ron Nixon its 2021 News Leader of the Year.
The award was established this year by the News Leaders Association – an organization aimed at empowering journalists by offering training, support and networks – and recognizes "an editor or team of editors who have displayed strong leadership in matching the extraordinary moment of an unprecedented year through great journalism and vital decision making on all fronts." It is one of seven categories being celebrated by the 2021 News Leader Association Awards to recognize excellence in journalism.
Nixon, the global investigations editor for the Associated Press gains the distinction of being the inaugural recipient of the News Leader of the Year award.
Nixon was selected by a panel of judges after being nominated by 24 colleagues on the global investigations team at AP. Their nomination letter offered detailed insight into the immense impact that Nixon has made not only through the stories that he has worked on, but the impression that he has made as a leader during a tumultuous year. The nomination letter covers a wide breadth of Nixon's work including his push to expand and diversify AP's investigative team, his establishment of a fellowship for less-experienced journalists, and the money that he has raised for projects. It is clear throughout the letter that it is Nixon's community-building and care for his team as not only journalists but people that served as a catalyst for this nomination.
Nixon was promoted to his role as global investigations editor in March 2020. In this position, he manages and oversees a team of reporters around the world and helps to infuse the AP's global news report with accountability reporting and a strong investigative ethos. He joined AP in early 2019 as an international investigations editor and was homeland security correspondent at the New York Times before that. Nixon also previously worked as data editor at the Minneapolis Star-Tribune, training director at Investigative Reporters and Editors, and environment and investigative reporter at The Roanoke Times. Additionally, he is a Marine combat veteran. Last year, he was among the team of journalists that won AP's first National News & Documentary Emmy Award.
You can see a list of all the 2021 News Leader Association Award winners here.
---
Nikole Hannah-Jones to be inducted at NC Media & Journalism Hall of Fame
Ida B. Wells Society co-founder and Pulitzer Prize-winning The New York Times Magazine journalist Nikole Hannah-Jones will be among the list of acclaimed honorees inducted into the NC Media & Journalism Hall of Fame.
The ceremony takes place virtually 6 p.m. April 9 and recognizes diverse individuals with ties to the state who have had a significant impact on the professional industry and communities they serve.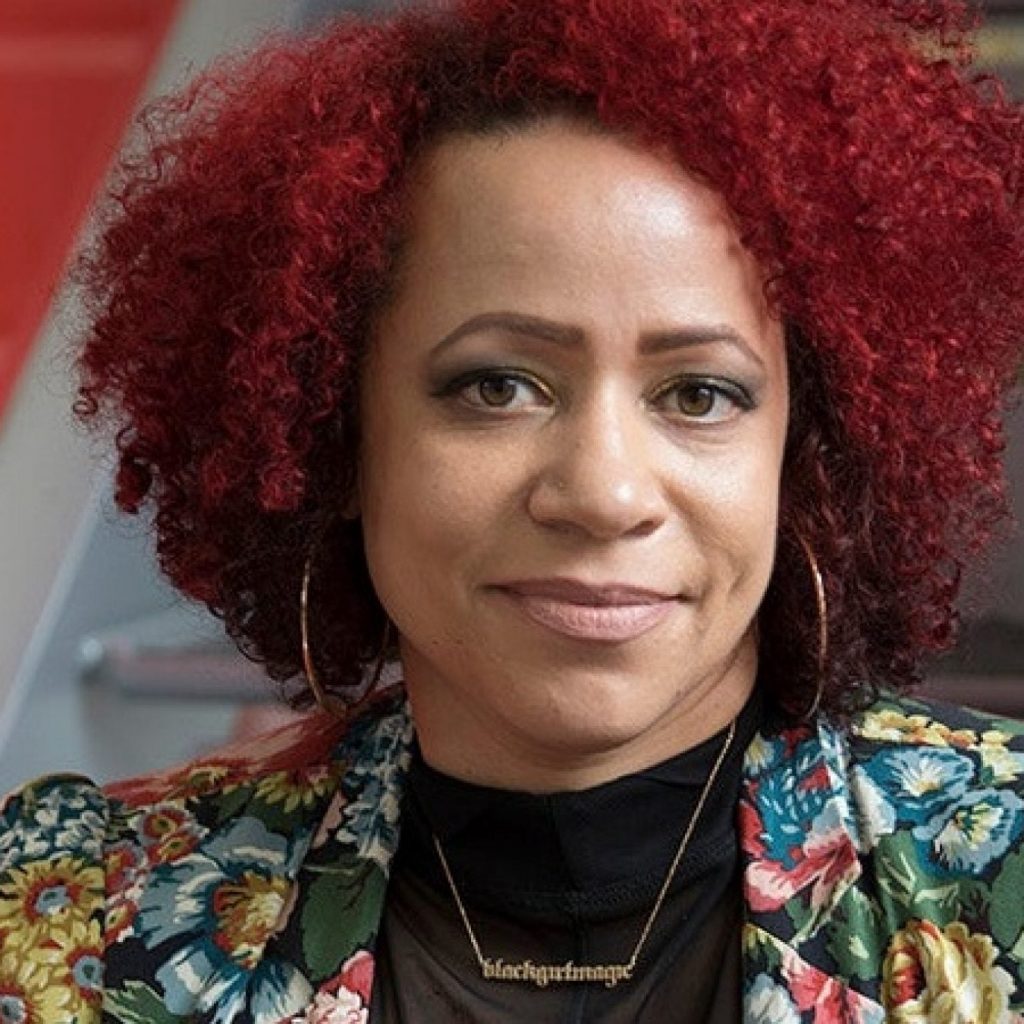 Hannah-Jones, an investigative journalist widely known for her groundbreaking 1619 Project, graduated from the UNC Hussman School of Journalism and Media's M.A. program in 2003. She attended the school as a Roy H. Park Fellow – a fellowship program that provides full tuition and stipend to master's and doctoral students. Early in her career as a reporter for the Raleigh News & Observer she covered the Durham Public Schools and eventually went on to receive numerous awards for her work on school segregation and racial injustice. In 2020, she was awarded the Pulitzer Prize for commentary for The 1619 Project.
In addition to Hannah-Jones, this year's ceremony will honor Rebecca Darwin, co-founder and CEO of the Allée Group; award-winning sportswriter and broadcaster Peter Gammons; Torod Neptune, senior vice president and chief communications officer at Medtronic; and PBS NewsHour managing editor and anchor Judy Woodruff.
Those interested in registering for the event can do so here. Proceeds support the UNC Hussman School of Journalism and Media in developing future leaders in the fields of media and communication.
For more information, visit https://nchof.mj.unc.edu.
---
March 2021 Member Spotlight: Rio Lacanlale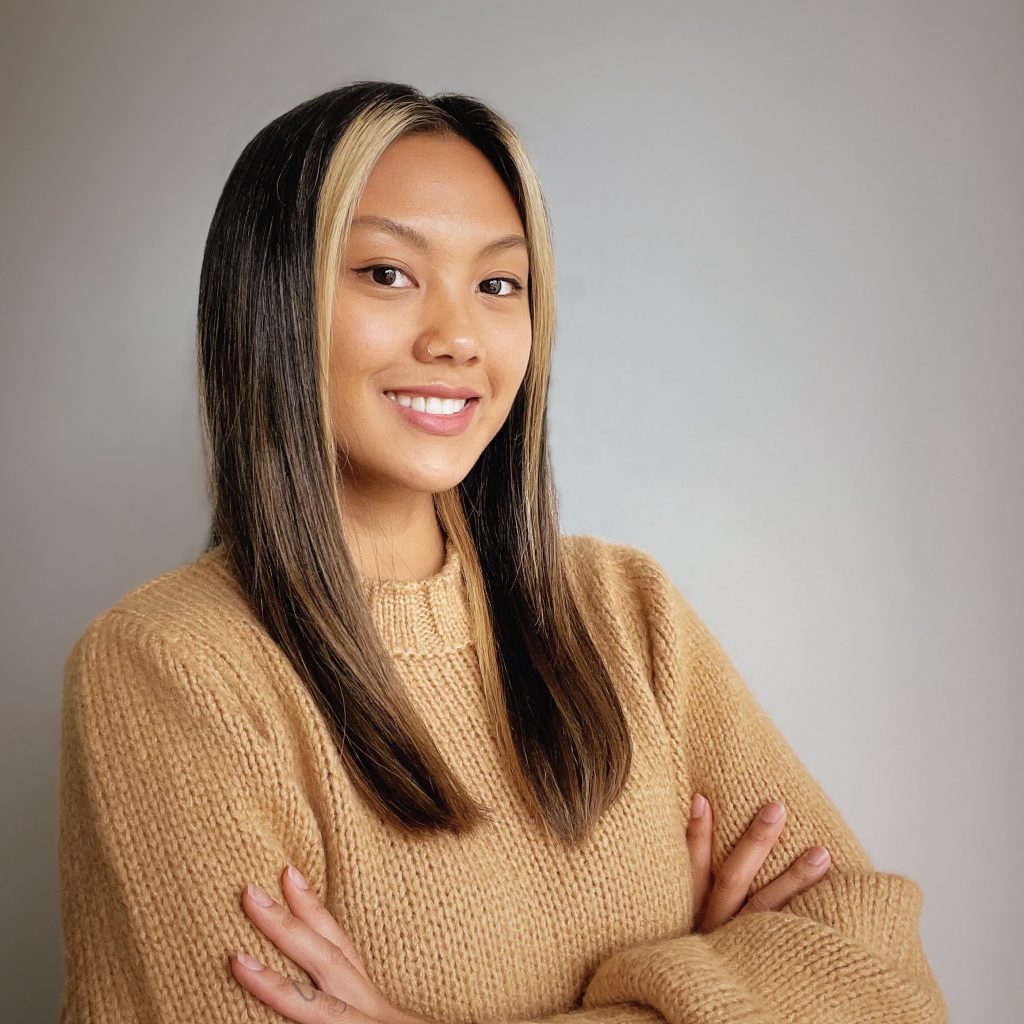 A proud daughter of Filipino immigrants, Rio Lacanlale is a journalist and videographer currently based in Las Vegas, Nevada, where she writes about the criminal justice system and legal affairs for the Las Vegas Review-Journal. In 2019, she helped lead an investigation into a private boarding school in rural Nevada, leading to policy changes among state agencies responsible for licensing child care facilities. A year later, a series of stories highlighting Las Vegas police's decision to exclude two women from the official death toll of the 2017 Route 91 Harvest festival shooting — the deadliest mass shooting in modern America — prompted Clark County's sheriff to increase the death toll from 58 to 60. Prior to joining the Review-Journal in late 2016, Rio interned in newsrooms in the Lazio region of central Italy and in Washington, D.C. She was named Review-Journal newsroom MVP in 2018 by her editors and Journalist of Merit by the Nevada Press Association in 2020.
Where is your work featured/what organizations are you affiliated with?
The bulk of my work can be found in the Las Vegas Review-Journal. My work also has been published by PBS' To The Contrary, Tuscia Times in Italy and Elevate Nevada Magazine.
Where did you go to school?
I earned my B.A. in Journalism & Media Studies, with a focus in broadcast journalism, in 2016 from the University of Nevada, Las Vegas. I also lived in Viterbo, Italy, for about seven months in 2015 and studied journalism and Italian at Università degli Studi della Tuscia. (To save you a Google search, Viterbo is a small ancient city north of Rome, and its historic center is one of the best preserved medieval towns in central Italy!)
How many years have you been in journalism?
I've been working as a multimedia journalist since 2016. My work has ranged from magazine writing and video production to investigative reporting and on-camera work.
What are you doing now?
Last year, just before the COVID-19 pandemic crept into our lives, I moved into an enterprise reporting role at the Las Vegas Review-Journal after covering crime and breaking news for several years. In this new role, I work on a mix of long-term projects and daily stories, primarily focusing on legal affairs, the criminal justice system and racial inequality and injustice within that system. Of note, after the Capitol riot on Jan. 6, I was able to identify one Las Vegas police officer under investigation after he had traveled to Washington, D.C., for former President Donald Trump's speech. I am still working to identify others.
What pushes you to keep doing the work?
Journalism needs more diverse voices.
You can connect with Rio on Twitter at @riolacanlale.
---
IDA B. WELLS SOCIETY MAKES MAJOR GIFT TO NAMESAKE SCHOLARSHIP FUND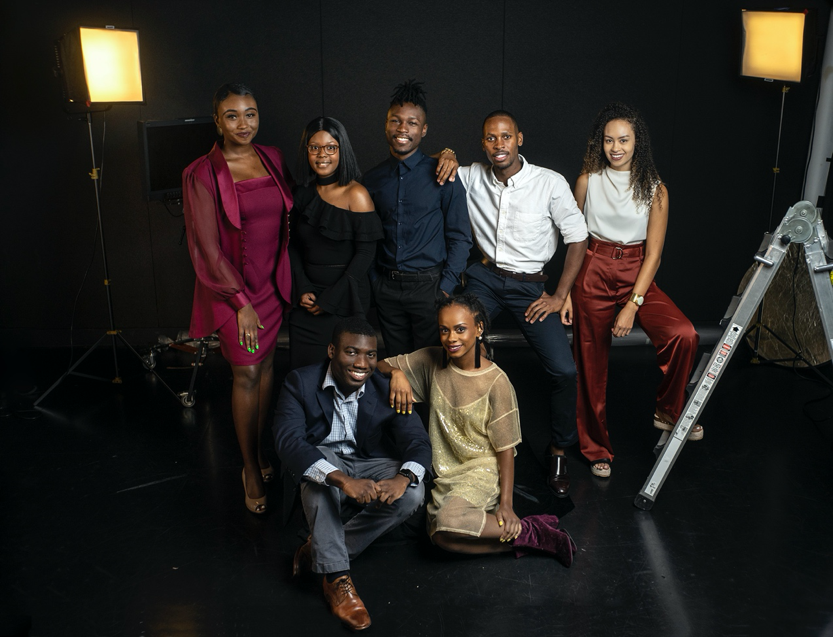 The Ida B. Wells Society for Investigative Reporting is donating $100,000 to a scholarship fund at CUNY's Craig Newmark Graduate School of Journalism aimed at supporting students who will bring more diversity into the field of journalism.
Society co-founders Ron Nixon, Nikole Hannah-Jones and Topher Sanders announced the gift as part of a campaign by the school to replenish the Ida B. Wells Scholarship Fund, named after the Black journalist, abolitionist, and feminist who led an anti-lynching crusade in the 1890s. Launched in 2018, the fund provides tuition and living expenses for master's degree students who are members of the Ida B. Wells Society. The organization seeks to increase the ranks and retention of investigative journalists of color and those of all backgrounds who support its mission.
"This partnership goes right to the center of the work we are doing at the Ida B. Wells Society – clearing obstacles and providing opportunities to ensure that the field of investigative reporting reflects the diversity of the country in which we live," said Hannah-Jones.
"CUNY's Newmark J-School is the nation's most diverse and affordable journalism graduate program and yet it is facing unprecedented state cuts due to coronavirus budget shortfalls," she added. "Therefore, we felt it was critical to support this special program that makes it possible for our members who otherwise wouldn't to be able to earn their master's degrees in journalism. As our nation faces threats to our democracy fueled by white nationalism, a story that many mainstream newsrooms took far too long to see, it should be clear to us all why we need to diversify those positions that hold power to account."
Hannah-Jones pointed out that Black students carry the highest student loan debt, making achieving a graduate degree in journalism especially challenging.
Sarah Bartlett, dean of the Newmark J-School, also extolled the program: "Our school's relationship with the Ida B. Wells Society has enabled us to attract talented journalists of color to our program and helped them enter the profession. Given what's going on in our country right now, it's hard to think of a more important effort."
The fund is critical to advancing the school's efforts to expand access for diverse talent to high-quality media jobs and effect change in newsrooms. With help from the Society's gift and with other donations, school officials say they will be able to fund approximately seven scholarships.
To date, the fund has provided scholarships to eight students. Scholars of the program have gone on to internships and jobs at Inc., The Wall Street Journal, CNN, and the Today show.
"I left the Newmark J-School more curious, more passionate, and with the tools I need to thrive in an increasingly difficult industry," said Jazmin Goodman from the Class of 2019 who was the first Ida B. Wells scholar.
Tremain Prioleau II, the 2021 scholar, said the fund is " a great gateway for people to get into journalism, especially coming from backgrounds like myself. I'm just a kid from South Carolina – this small town called Moncks Corner – and this gave me an opportunity to come to New York and chase my dreams to be able to work in journalism."
To Prioleau, investigative reporting is all part of carrying on a rich tradition. "It's in our DNA," he said. "It's what we've done for centuries, so naturally Black people are going to want to get into investigative journalism and really hold the powers that be accountable."
---
February 2021 Member Spotlight: Colette Coleman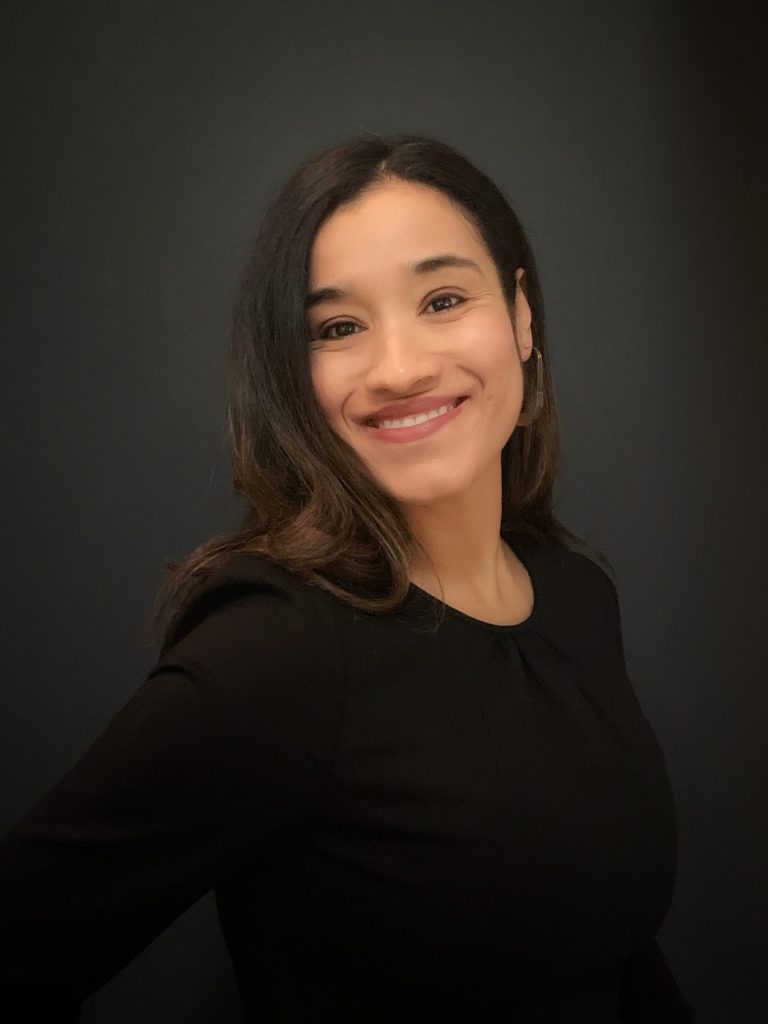 Colette Coleman is a writer, educator, and sociologist. After graduation, she began working with Teach for America in Los Angeles. During that time, she said that she witnessed firsthand how the K-12 system is failing students, especially those who are Black and brown and from low-income homes. Her experiences galvanized her to begin writing about issues within public education. Coleman's pieces have covered topics including teacher pay, the 2019 teacher strikes in Chicago, and the literacy crisis facing Black students. Her work has been featured in NAACP's The Crisis magazine, the Chicago Tribune, HISTORY, and the education-journalist publication The Grade.
Where is your work featured/what organizations are you affiliated with?
I'm a contributor to HISTORY, where my writing has focused on unearthing rarely told stories from Black history, and Forbes. My work has been featured in diverse outlets including the BBC, Crain's Chicago Business, the New York Daily News, Healthline, the Chicago Tribune, and the NAACP's The Crisis magazine.
Where did you go to school?
I got my B.A. from Yale with a Sociology major and Art History minor. Then while completing Teach For America in Los Angeles, I got a Master's in Education at Loyola Marymount University.
How many years have you been in journalism?
I started writing for wide audiences and reporting in 2019 after I completed The OpEd Project's "Write to Change the World" course. I had always loved writing but hadn't aspired to do it professionally. After this workshop, however, I realized the power of journalism and set out to use the written word to change society for the better.
What are you doing now?
Lately, I have been focused on Black History Month and investigating its origins and future. I'm interrogating whether we can get to a place where Black history is fully integrated into American history and what that means for schools and Black students' achievement.
What pushes you to keep doing the work?
I didn't grasp the power of writing until a couple of years ago when I got feedback on how my work was enlightening and helping readers. I now know that I can use journalism to amplify historically underrepresented voices and spread awareness of issues impacting frequently overlooked communities. This keeps me committed to and passionate about the work.
You can connect with Coleman on her website at www.colettecoleman.me or on Twitter @ColetteXColeman.
---
Ron Nixon to be keynote speaker at 2021 FOIAFest
Ida B. Wells Society co-founder and acclaimed global investigations editor for the Associated Press Ron Nixon will headline this year's FOIAFest presented by the Chicago Headline Club.

The conference, named after the Freedom of Information Act (FOIA), focuses on public records reporting and will be held virtually this year from Feb. 19 to Feb. 21. The event is open to all and welcomes reporters, community organizers, and everyday residents to attend. This year, the
three-day conference will have over 20 virtual panels and workshops that feature journalists, attorneys, and community groups.

Nixon's experience with public records reporting is well known to those in the journalism world. He has produced major investigative stories across the globe with featured stops in countries ranging from Belgium to Senegal to Mexico.

As this year's keynote speaker, Nixon will share his vast knowledge and familiarity with using public records in reporting with individuals wanting to learn more about the process. Last year's keynote speaker was Cheryl W. Thompson of NPR and Investigative Reporters and Editors, so
he will be in good company.

Those interested in learning more about FOIAFest can view a sample of some resources from their 2020 conference including top tips, sessions, and online resource links here.
---
Reaching Back, Looking Forward: CABJ Invites Nikole Hannah-Jones for BHM
EDITORS' NOTE: When we learned that the Carolina Association of Black Journalists (CABJ) had extended an invitation to Pulitzer Prize-winning alumna Nikole Hannah-Jones '03 (M.A.) and that Hannah-Jones agreed to virtually visit, we asked Ruth Etiesit Samuel, a senior at UNC Hussman School of Journalism and Media and social media chair for CABJ, to write about the conversation. Samuel, a Morehead-Cain scholar currently interning with NBC's The Today Show, filed this report.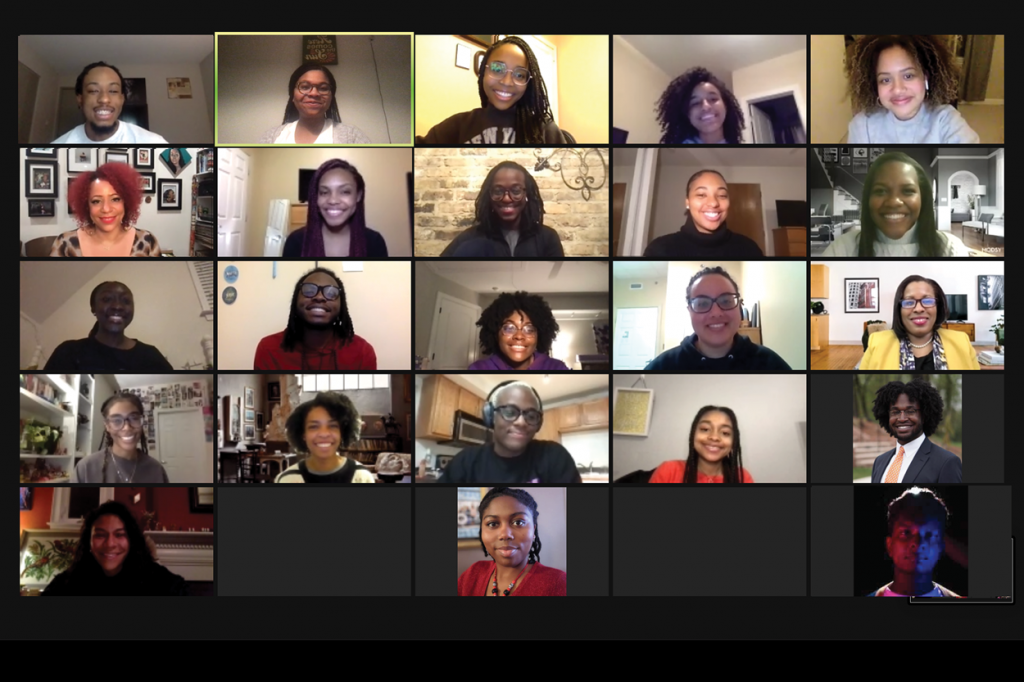 February 4, 2021
By Ruth Samuel
To kick off their Black History Month programming, the Carolina Association of Black Journalists (CABJ) in the UNC Hussman School of Journalism and Media invited Pulitzer Prize-winner Nikole Hannah-Jones to a virtual Q&A session with student members. Held on the evening of Wednesday, Feb. 3, the private event was hosted via Zoom and focused on Hannah-Jones' journey as an alumna, the challenges Black media professionals face, and how students can be better prepared for such.
"When you think of journalism and important pieces to Black Americans, The 1619 Project is at the top of the list. It really revolutionized how we think about American slavery. It was so important to have her perspective, and she's had an interesting career path," said CABJ Co-President Landon Bost, a UNC Hussman senior on the photojournalism track.
Founded in 1991, CABJ seeks to diversify UNC Hussman and the journalism industry at large, while providing community and resources for Black storytellers. The organization was co-founded by the late Professor Emeritus Chuck Stone, who served as the National Association of Black Journalists' first president, and Professor Harry Amana, who was the chapter's first adviser in the early 1990s.
Original founding members include Teaching Professor Valerie "VK" Fields, Miami-Herald reporter Jacqueline Charles, and more. Now, approaching its 30th anniversary, CABJ has won NABJ's Student Chapter of the Year award three times in 2001, 2002 and 2007, and was nominated for the award in 2005, 2012, 2013, 2015, and 2017. The chapter's motto is, "Without diversity, there is no excellence."
"Journalism as a whole relies on diversity, just for the general fact of having accurate news from multiple perspectives," said CABJ Co-President Samaria Parker '21. "Having a space where students can see people, like Nikole Hannah-Jones, in positions where they are actually doing what many of us in the group want to accomplish in the future is a really great resource."
The event began promptly at 6 p.m. EST, with housekeeping announcements and Black popular culture trivia on Kahoot. Following the icebreaker, Parker, who transferred from UNC Charlotte in Fall 2018, asked the first questions of the evening: what drew Hannah-Jones to Carolina after her undergraduate studies at the University of Notre Dame and what sparked her love for writing?
Hannah-Jones said, "I knew that I wanted to stay in the South. Carolina offered me the Park Fellowship, which pays full tuition and a stipend, so it was an easy decision. I certainly didn't have models of Black investigative reporters or Black women investigative reporters, but I started thinking about journalism at a super young age."
The New York Times Magazine reporter could not remember a time when she and her father did not read the local city and state paper. At 11 years old, Hannah-Jones' first letter to the editor was published in a local Iowa newspaper in 1988, expressing her "outrage" by the lack of support Jesse Jackson received in the Iowa primary.
What she did recall was that while reading, the only time Black stories were referenced was in the context of a crime log. As a self-described Aries "who will always take you up on a challenge," she sought to change that in high school.
"I had a Black studies class, and complained to the teacher about how our high school never wrote about the Black kids like me who were all bused into the school," Hannah-Jones said. "He told me either join the paper and write those stories yourself or shut up, so I joined my school paper. I won my first journalism award as a high school student."
For Nina Scott-Farquharson, a first-year general body member of CABJ, her introduction to Nikole Hannah-Jones was at UNC Hussman's "Making a Mark" event held on November 16, 2019. At the time, the 18-year-old was attending Carrboro High School and asked a question regarding an article for her student newspaper on the achievement gap and racial segregation.
"One of the main reasons I joined CABJ is because I wanted a mentor, and people to tell me their experiences as a Black student in the journalism school. The fact that she's willing to spend her time and talk with us just shows how humble she is and how she sees the future in us," Scott-Farquharson said.
Currently, the first-year student is interested in advertising and public relations, but found that the advice Hannah-Jones offered regarding networking and starting at the local level to get tangible skills resonated deeply with her. Hannah-Jones began her reporting career at The News & Observer, reporting on Durham Public Schools.
Hannah-Jones said, "I just don't think that the only way to become a great journalist is to go to these big institutions. Some of the most powerful work that is done is done at local and regional papers, and these are people who are actually invested in training you as a journalist. The type of guidance that you get at smaller institutions is just invaluable."
Alumna Shandel Menezes '20 now works as a broadcast reporter based in Tyler, Texas, arriving there just four months ago. As former CABJ president, Menezes lamented that COVID-19 thwarted a lot of the plans her executive team had originally organized — but was thrilled to learn that the new team invited Hannah-Jones.
Reflecting upon her time in the Hussman School, Menezes credited the CABJ network with helping her secure a summer internship with the Television Academy after her sophomore year. The 2019–2020 president said, "I would have never known about that without me being in a specific group within the J-school and just so happening to see my email that day."
From candid conversations regarding mental health to poignant reminders that "the only thing you can control is how excellent you are," Hannah-Jones encouraged students not to compromise on their values and to amplify stories that matter to their community.
She said, "Part of the reason it took me longer to get where I got was because I refused to compromise on certain things. You were not going to tell me I couldn't write about Black people but you never told a white reporter that he couldn't write about white people. You have to find your groups like CABJ so that you can truly be yourself."
Once the unofficial "chapter mom" and now an associate professor at Carolina, Associate Professor Trevy A. McDonald attended the event last night and reflected on the necessity of spaces such as CABJ. McDonald, who was awarded the Unsung Hero Award at Carolina's 40th annual MLK Jr. Lecture and Award ceremony last week, became CABJ advisor in 2010 along with Jan Yopp, retired faculty member at UNC Hussman and dean of the UNC Summer School. McDonald has been serving as UNC Hussman's inaugural diversity, equity and inclusion chair since July.
"I went to the University of Wisconsin at Oshkosh for undergrad, and there were no Black faculty members in my department," McDonald said. "I didn't even know the NABJ existed until I came to Chapel Hill, so I just think about how much richer my college experience would have been if I had been connected and been able to attend the convention."
While CABJ emphasizes the importance of networking and community, service has always been a pillar of the organization. McDonald noted that before the pandemic, CABJ members hosted hands-on journalism workshops with local high school students each spring. From organizing teacher appreciation gift bags to honoring housekeepers in Carroll Hall, McDonald hopes CABJ upholds its history of service and that its members continue to be leaders in promoting diversity, equity and inclusion.
McDonald said, "CABJ has a history and legacy of always reaching back, and I'm really excited now that we have other organizations forming in the school, like the NAHJ chapter and the NLGJA chapter. I love how CABJ is working with these other organizations and is helping these organizations foster a greater sense of belonging here at Hussman."
---
Ida B. Wells Society for Investigative Reporting receives record $1 million grant from the Conrad N. Hilton Foundation
At a time when the ongoing COVID-19 pandemic and tumultuous political climate underscore the importance of vigorous investigative journalism, a new $1 million grant from the Conrad N. Hilton Foundation will support the Ida B. Wells Society for Investigative Reporting in its efforts to strengthen and support the work of journalists of color seeking to hold power accountable.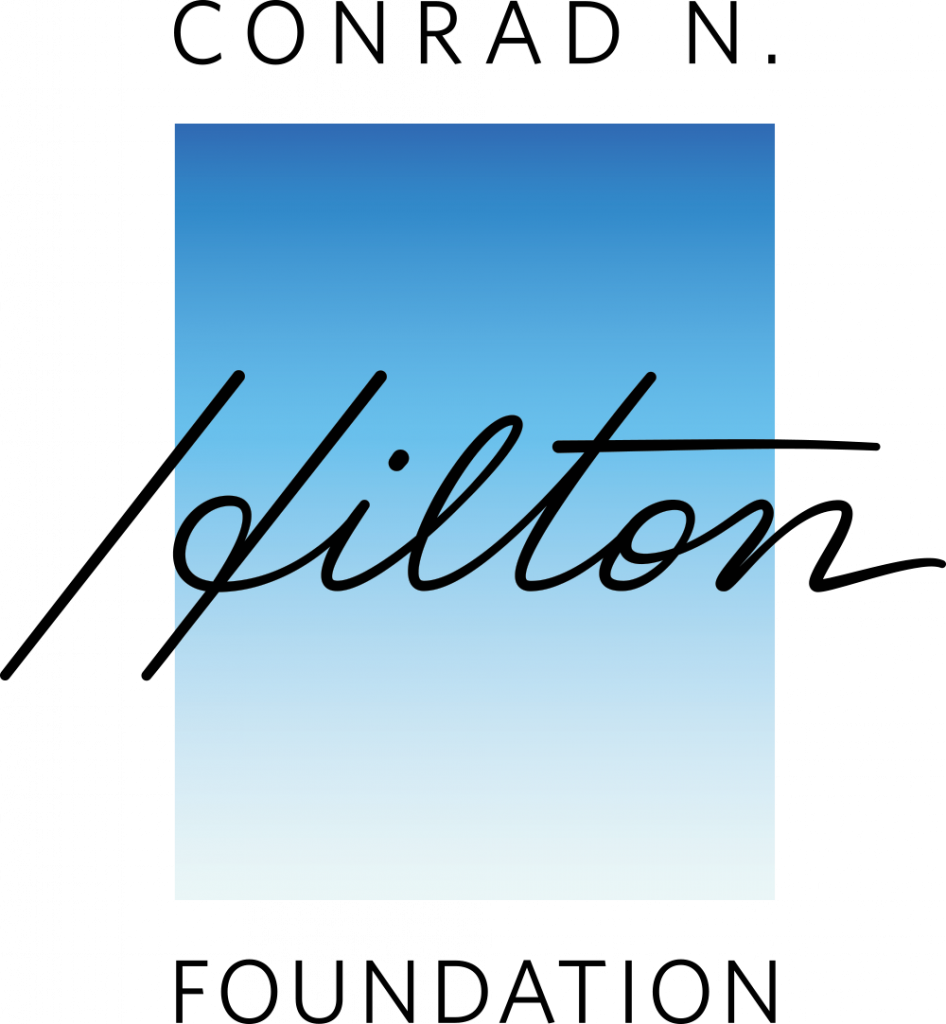 The one-year grant — part of the Foundation's diversity, equity and inclusion initiative and the largest the Society has received since its founding in 2016 — will create an endowment to ensure the long-term financial stability of the nonprofit news trade organization dedicated to increasing the ranks, retention and profile of investigative reporters and editors of color.
Housed at the UNC Hussman School of Journalism and Media, the Society has served approximately 2,500 journalists and students through initiatives such as reporting workshops, data trainings, mentorship programs, internships and fellowships.
Co-founded by prominent journalists Nikole Hannah-Jones (M.A. `03), Ron Nixon and Topher Sanders, the Society works to educate news organizations and journalists on how diverse voices can raise the caliber, impact and visibility of investigative journalism as a means of promoting transparency and good government.
Hannah-Jones is a 2020 Pulitzer Prize winner with The New York Times and was named to the 2017 class of MacArthur Foundation Fellows, also known as the "genius grant." Nixon is a global investigations editor for the Associated Press, overseeing teams of reporters around the world and helping to infuse the AP's global news report with accountability reporting and a strong investigative ethos. Sanders is an award-winning reporter covering race, inequality and the justice system for ProPublica. In 2019, he was part of a team that was a Pulitzer Prize finalist.
"We are proud to support the Ida B. Wells Society and their commitment to journalists of color across the nation," said Peter Laugharn, president and CEO of the Conrad N. Hilton Foundation. "Our hope is that this unrestricted grant will give the organization the flexibility to build on their important work toward racial justice and equity while educating others on the importance of diverse voices today."
The Hilton Foundation was established in 1944 and provides funds to nonprofit organizations working to improve the lives of individuals experiencing disadvantage throughout the world.
"The founders of the Ida B. Wells Society are ecstatic and deeply grateful for this incredible grant from the Hilton Foundation," Hannah-Jones said. "Black journalists, in particular, have long served as this nation's conscience even as they have been denied opportunities in mainstream news organizations to do the investigative reporting that holds power accountable. Our democracy is in a crisis, and we will use this grant to continue to train and support all journalists of color to do the critical work that reveals the challenges of the multiracial nation in which we live."
The grant comes at a time when the COVID-19 pandemic, Black Lives Matter movement and contentious 2020 U.S. election have broadly exposed racial disparities both in newsroom numbers and in societal trends, disparities the Society has long highlighted.
Overall, people of color represent 21.9 percent of the salaried workforce among newsrooms that responded to the 2019 News Leaders Association Newsroom Employment Diversity Survey. However, 2019 U.S. Census Bureau estimates show that nearly four of 10 Americans identify with a race or ethnic group other than white.
"We are grateful to the Hilton Foundation for believing in our mission to diversify the field of investigative reporting. This grant will allow us to expand the specialized trainings and other programs at the Ida B. Wells Society that will help create a pipeline of journalists of color," Nixon said.
The Society has remained focused and committed to creating that pipeline during a year marked by COVID-19 by offering virtual workshops such as the "Covering COVID-19 Reporting Series," which addressed best practices of reporting during the pandemic.
During the summer of 2020, the Society launched the Ida B. Wells Society/OpenElections Summer Program, which recruited students from historically Black colleges and universities to gather precinct-level election results and convert them into data to help create a free, comprehensive data set of federal, statewide and state legislative election results for the U.S.
"We're so honored to house the Ida B. Wells Society at UNC Hussman," said Susan King, dean of the school. "It is so clear with a grant like this from the Conrad N. Hilton Foundation the importance in our country of producing journalists of color to tell the story of the 21st century."
Future projects for the Society include an intensive investigative fellowship program in New York providing 12 journalists with training in in-depth investigation techniques four times a year at no cost; expanded investigative reporter trainings, including a pandemic-focused series with drill-down topics like investigating nursing homes; and management-specific programs for investigative journalists seeking to advance to leadership positions.
Essentially, the grant will allow the Society to continue living up to its namesake, Ida B. Wells (1862–1931), a pioneering Black investigative journalist who chronicled the virulent lynching of Black Americans during the late 19th and early 20th centuries and who innovated investigative reporting techniques still in use today.
"The Society was birthed from the idea that for too long news organizations have relied on the same tired excuses for why investigative reporting and opportunities were reserved almost entirely for white reporters," Sanders said. "We decided to remove the excuses by training, cultivating and promoting the plethora of talented journalists of color who can do the work if only given the right tools and opportunities. This grant will ensure Ida's mission will thrive through an endowment and help bring about a sea change in investigative reporting."
About the Conrad N. Hilton Foundation
The Conrad N. Hilton Foundation was created in 1944 by international business pioneer Conrad N. Hilton, who founded Hilton Hotels and left his fortune to help individuals throughout the world living in poverty and experiencing disadvantage. The Foundation invests in 11 program areas, including providing access to safe water, supporting transition-age foster youth, ending chronic homelessness, hospitality workforce development, disaster relief and recovery, helping young children affected by HIV and AIDS, and supporting the work of Catholic sisters. In addition, following selection by an independent international jury, the Foundation annually awards the $2.5 million Conrad N. Hilton Humanitarian Prize to a nonprofit organization doing extraordinary work to reduce human suffering. From its inception, the Foundation has awarded more than $1.8 billion in grants, distributing $110 million in the U.S. and around the world in 2019. Foundation assets increased from approximately $2.9 billion to $6.6 billion following the 2019 passing of Barron Hilton who, like his father, pledged virtually his entire estate to the Foundation. For more information, please visit www.hiltonfoundation.org.
About the Ida B. Wells Society for Investigative Reporting
The Ida B. Wells Society for Investigative Reporting is a news trade organization dedicated to increasing and retaining reporters and editors of color in the field of investigative reporting. Founded in 2016 by veteran journalists Nikole Hannah-Jones, Ron Nixon and Topher Sanders, the organization seeks to provide free/low-cost training, skills-building and support for journalists of color pursuing investigative work. The Society is open to journalists of all backgrounds who support the mission and work of the organization. Since its founding, it has served more than 2,000 journalists through its programming. For more information, visit idabwellssociety.org.
---
Rhema Bland named first Ida B. Wells Society Director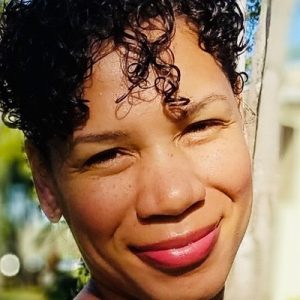 As a Black, female journalist rising up the ranks, Rhema Bland couldn't name what she was experiencing. She saw other journalists with the kinds of investigative reporting skills she wanted, but she often felt passed over for opportunities to learn more.
"More than once, stories or beats I was vying for would go to younger, white reporters who didn't have my education or level of experience," she says. "It took longer for me to achieve those things, even when I worked harder. There was something unwritten that didn't make sense to me."
She saw journalists of color tracked into lifestyle reporting and breaking news. When she left the industry to work in higher education, she saw something similar: few students of color doing investigative journalism.
"When I started working with student media, there was a dearth of students of color. And they weren't doing deep-dive journalism, the comprehensive, investigative stories," said Bland. "When I learned about the Ida B. Wells Society, I realized – this gets to what I couldn't name so long ago."
Bland is the new director of the Ida B. Wells Society for Investigative Reporting at the UNC Hussman School of Journalism and Media. Co-founded by award-winning journalists Nikole Hannah-Jones (M.A. '03), Ron Nixon and Topher Sanders, the society seeks to increase the ranks, retention and profile of reporters and editors of color in the field of investigative reporting. They host trainings year-round for journalists of all skill levels, led by media professionals from around the country, and focusing on everything from reporting about racial inequality and schools to COVID-19.
"This is a tremendous opportunity," says Bland. "2020 struck a lot of chords that needed to be struck. The society is needed more than ever as we bolster and elevate journalists who are marginalized in an industry that is often marginalized itself. I'm excited to be part of this great mission and help propel the ideals of the cofounders, and come up with my own, at this precipice."
Read the full news release and learn more about Rhema here.
---
Society co-founders featured on keynote panel for 'Light of Truth'
Ida B. Wells Society for Investigative Reporting co-founders Nikole Hannah-Jones, Ron Nixon and Topher Sanders appeared as panelists for the keynote symposium of "The Light of Truth: Ida B. Wells as Journalist, Advocate & Educator" on Oct. 3, 2020.
This was the first in a series of six virtual events hosted by the Center for the Study of the American South at UNC-Chapel Hill to celebrate the life and work of pioneering Black journalist Ida B. Wells. The virtual, sold-out panel was moderated by Dr. Malinda Maynor Lowery, director of the Center for the Study of the American South, and Dr. Joseph Jordan, director of UNC's Sonja Haynes Stone Center for Black Culture and History.
"Investigative reporting is the most important reporting in our democracy. It is that type of reporting that holds power accountable, that exposes the way that powerful people wield that power in ways that are harmful to individuals and communities, and yet that is also the whitest aspect of our profession," Hannah-Jones told attendees. "We know that there are simply stories that are not being covered and communities that are not getting the type of spotlight that they need, and that's really critical to our mission, which is to continue to expand focus on covering racial inequality, racial injustice, marginalized communities, really changing that complexion."
---
Society receives Donna Allen Award for Feminist Advocacy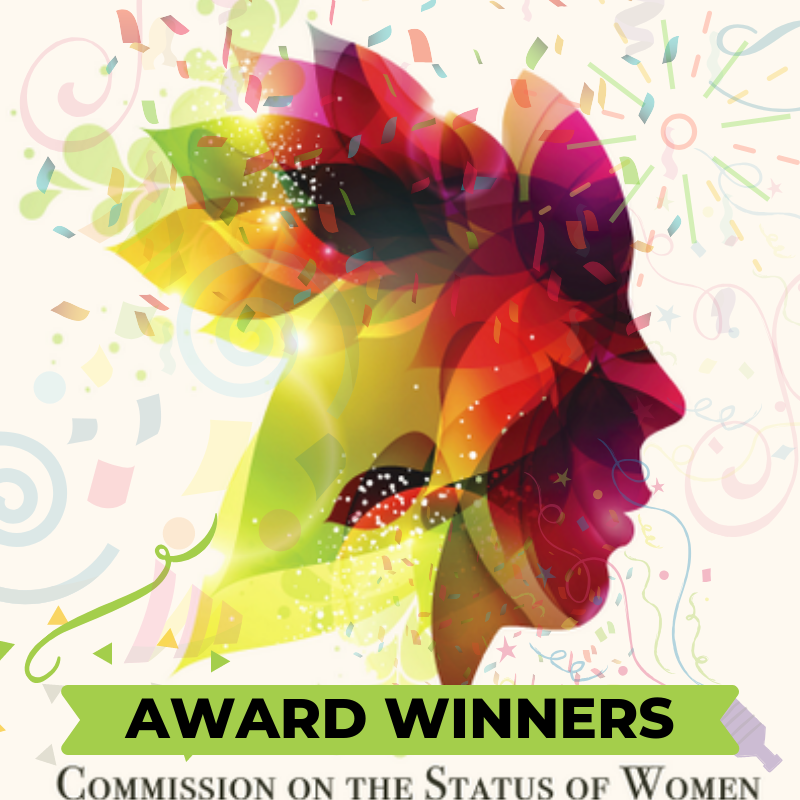 The award honors Donna Allen, the founder of the Women's Institute for Freedom of the Press in Washington, D.C. It highlights feminist media activism and the implication on the rights and freedoms of women and minorities across the world.
The Ida B. Wells Society for Investigative Reporting is being honored with the Donna Allen Award for Feminist Advocacy — given by the Commission on the Status of Women within the Association for Education in Journalism and Mass Communication — for its efforts to identify, mentor and retain journalists of color.


---

Poynter recognizes Ron Nixon in commentary about diversity in investigative reporting
Poynter's Mark J. Rochester highlighted the work of Ida B. Wells Society Co-Founder Ron Nixon in his recent article, "Investigative journalism, long criticized for a lack of diversity, has made significant developments since March."
"I've overseen investigative reporting in newsrooms from New York to California for the last 25 years. Until recently, I held out little hope that I ever would see many more investigative news leaders that looked like me," writes Rochester, pointing to the recent promotion of Nixon to global investigations editor at the Associated Press.
"Not in my wildest dreams did I think I would be the leader of an investigative team for a global news organization," Nixon said. "My team includes seven Pulitzer Prize winners. Several others on the team have won other major awards such as the Polk and Goldsmith. It's amazing to lead this great group of journalists. Still pinching myself."
---
Nikole Hannah-Jones and Ida B. Wells awarded 2020 Pulitzer Prizes
Congratulations to Ida B. Wells Society for Investigative Reporting cofounder Nikole Hannah-Jones – a 2003 (M.A.) graduate and Park Fellow of the UNC Hussman School of Journalism and Media – who received the 2020 Pulitzer Prize in Commentary for the The New York Times Magazine's 'The 1619 Project.' Read more from the Hussman school.
She was recognized "for a sweeping, deeply reported and personal essay for the ground-breaking 1619 Project, which seeks to place the enslavement of Africans at the center of America's story, prompting public conversation about the nation's founding and evolution."
The Pulitzer Prize Board posthumously awarded a Special Citation to Ida B. Wells "for her outstanding and courageous reporting on the horrific and vicious violence against African Americans during the era of lynching. The citation comes with a bequest by the Pulitzer Prize board of at least $50,000 in support of her mission. Recipients will be announced at a later date."

---
Ida B. Wells Society co-founder Ron Nixon promoted at AP
The Associated Press has promoted acclaimed reporter, editor and data journalist Ron Nixon to be its global investigations editor, overseeing teams of reporters around the world and helping to infuse the AP's global news report with accountability reporting and a strong investigative ethos.
Nixon is one of the founders of the Ida B. Wells Society for Investigative Reporting. The announcement was made Thursday by Executive Editor Sally Buzbee. Read more about this announcement.
---
NC Media & Journalism Hall of Fame to induct Hannah-Jones in 2020 class
The NC Media & Journalism Hall of Fame will induct Nikole Hannah-Jones into its 2020 honorees April 3 at The Carolina Inn in Chapel Hill, NC.
The gala event benefits the UNC Hussman School of Journalism and Media in its critical role developing future leaders in our professions and includes a reception, dinner and ceremony.
One of the founders of the Ida B. Wells Society for Investigative Reporting, Hannah-Jones is investigative reporter covering civil rights and racial injustice for The New York Times Magazine. Read more about the event.
---
Hannah-Jones receives Polk Award for '1619 Project'
Ida B. Wells Society for Investigative Reporting co-founder and UNC Hussman School of Journalism and Media alumna Nikole Hannah-Jones '03 (M.A.) received special recognition from Long Island University's (LIU) prestigious George Polk Awards, LIU has announced.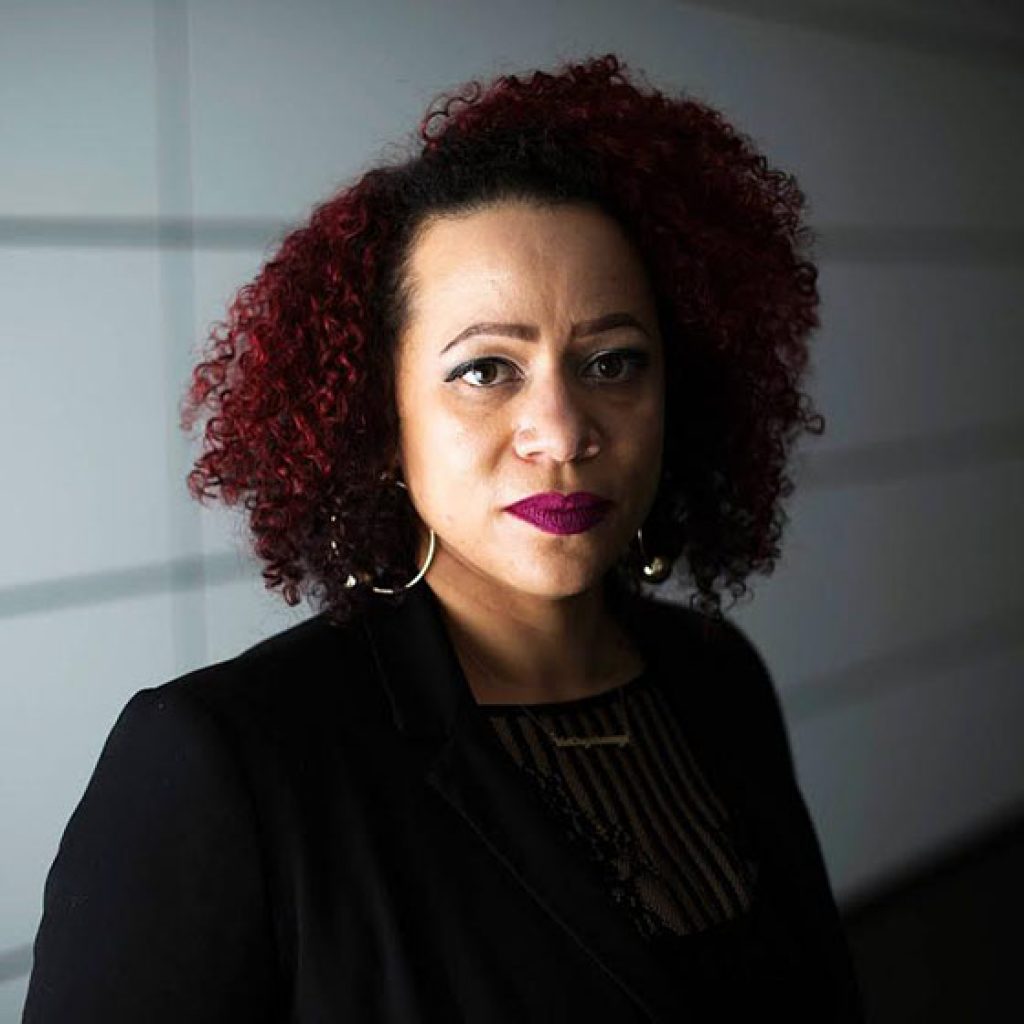 The 15 winners of the Polk Awards were announced at the National Press Club in Washington, D.C., on Feb. 19, 2020. LIU announced Hannah-Jones's special recognition in its awards press release:
"A Special Award is presented to Nikole Hannah-Jones of The New York Times and contributors to 'The 1619 Project,' a supplement published on the 400th anniversary of the advent of American slavery, using essays by journalists and scholars to explore the role of slavery in history and its enduring effects in contemporary American society. A powerful introduction by Hannah-Jones, the project's creator and driving force, examined efforts of black Americans to advance the nation's expressed ideals of democracy, liberty and equality in the face of centuries of oppression and exclusion."
The George Polk Awards are conferred annually to honor special achievement in journalism. The awards place a premium on investigative and enterprising reporting that gains attention and achieves results.