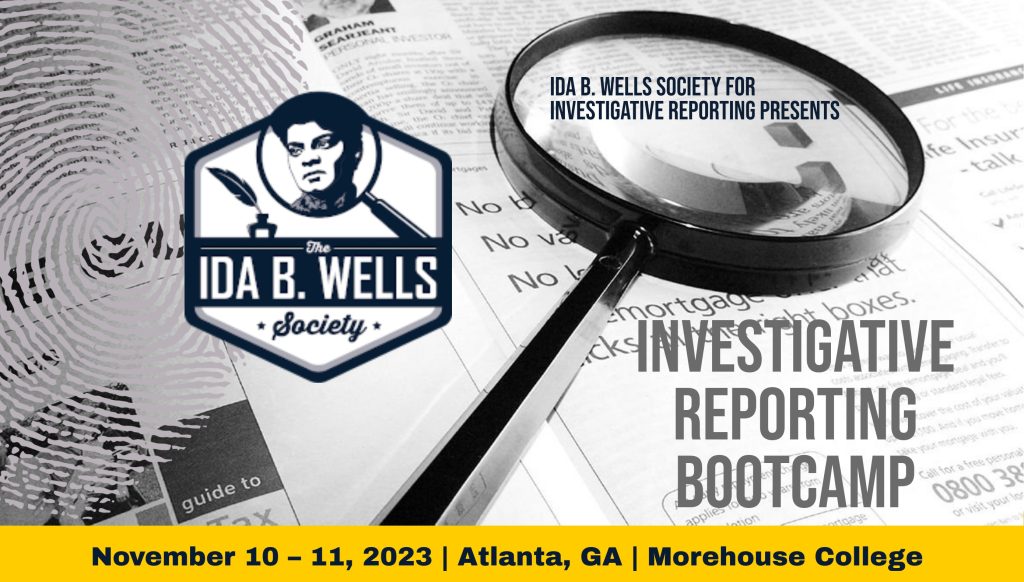 The Ida B. Wells Society for Investigative Reporting is debuting its era at Morehouse College by hosting its first in-person bootcamp Nov. 10-11.
Emerging professional journalists interested in incorporating investigative reporting techniques into their work or advancing their careers are invited to spend a day and a half with Pulitzer Prize-winning journalists and Society co-founders Nikole Hannah-Jones of The New York Times and Ron Nixon of the Associated Press.
Participants will learn:
To develop investigations while covering a beat.
Sourcing and interviewing for investigations.
To use state and federal Freedom of Information laws.
Hands-on data journalism skills.
Award-winning ProPublica journalist Nicole Carr will lead a session focused on investigating topics related to race, politics and education, which will be followed by a Town Hall to be held Friday night.
Bootcamp registration is $25 and limited to 20 participants.