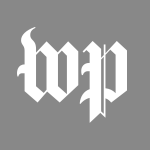 Website The Washington Post
The Washington Post is looking for an investigative reporter to cover American higher education.
The reporter will help The Post hold universities accountable. U.S. schools educate 20 million students every year, receive about a trillion dollars annually from the government and manage more than half a trillion dollars in endowments. The officials who run universities make complex academic, legal, economic, labor, philosophical and real estate decisions every day — ones with high stakes for a generation of students. The reporter will seek high-impact scoops about the most urgent issues in higher ed.
The job requires a speedy metabolism, a nose for important stories that haven't been told yet, an ability to develop sources on campuses, high-level writing and a willingness to collaborate with other reporters around the newsroom. The ideal candidate has a track record covering higher education or producing accountability journalism about large, complex institutions.
This position is open to remote work and can be located outside of Washington, D.C. A willingness to travel is required. The role is part of The Post's expansion of coverage across the United States.
The Post strives to provide its readers with high-quality, trustworthy news and information while constantly innovating. That mission is best served by a diverse, multi-generational workforce with varied life experiences and perspectives. All cultures and backgrounds are welcomed.
Interested candidates should upload a résumé with links to their work, three clips and a cover letter outlining the experience and approach they would bring to the role to our jobs portal by May 15. Materials should be uploaded as PDFs. Your cover letter should be addressed to Education Editor Adam Kushner, Deputy Education Editor April Bethea, Local Editor Mike Semel, Deputy Local Editor Maria Glod and Managing Editors Steven Ginsberg and Krissah Thompson.