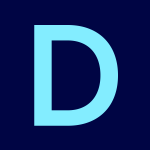 Website democracydocket Democracy Docket
Democracy Docket is seeking a Staff Writer with strong writing skills and a passion for voting rights and democracy to join our Content Team. Given the ever-changing news landscape, the Staff Writer position requires an eagerness to learn quickly and adapt to a fast-paced environment. Along with writing long-form articles, short yet informative breaking news alerts, daily and weekly newsletters and more, a Staff Writer at Democracy Docket is expected to stay up to date with the latest voting rights news, recognize emerging issues and provide astute insight and analysis into these trends. 
The Staff Writer position is full-time and based in Washington, D.C with partial remote work. The salary range is $55k-$65k. To apply, please complete the form and include a resume, cover letter and at least one writing sample.
Responsibilities
Draft voting and democracy-related content on a daily basis, including breaking news alerts, long-form articles and our daily and weekly newsletters
Track and report on state and federal voting legislation and analyze trends as they emerge
Assist Case Team with drafting content on legal updates when needed
Copy edit long-form articles, news alerts and emails according to AP Style
Place and send daily and weekly newsletters through NGP EveryAction
Perform other related duties and projects 
Required Skills
Working knowledge and eagerness to learn about voting rights, campaigns, progressive politics or litigation
Strong research and writing skills, with an understanding of AP Style
Willingness to work in a fast-paced environment and demonstrated ability to multitask
Preferred Skills
Familiarity writing about voting rights, redistricting and democracy reform, especially in a journalistic capacity
Experience with WordPress and NGP or another CRM
Education & Experience 
Bachelor's Degree required
1-3 years of experience